Navigation
How do I navigate around Co-Curate?

As well as using Search you can browse using the Topics menu which is located on the left-hand side of most pages in Co-Curate.
There are hundreds of topics in Co-Curate, including Historcal periods, Places, Heritage sites, Art, Fashion, Sport, Castles, Industry and Work, WW1, WW2 and many, many more - you can add to these!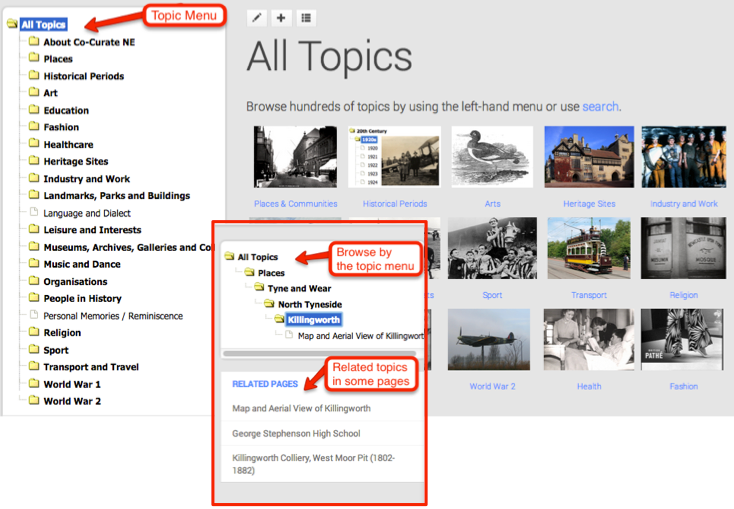 Note: communities have their own topic menus.
Some pages have links to "related topics"
Also, when viewing photographs, videos and resources you can see what topics it has been connected to - click on the tag and it will take you to the topic page. ---