 008674:The Well Benwell Lane Benwell Unknown c.1925
---
Pinned by
Simon Cotterill
022342:Benwell Grange Benwell Lane Benwell Unknown 1973
---
Pinned by
Simon Cotterill
017175:Benwell Towers Benwell Lane Benwell Signey James 1968
---
Pinned by
Simon Cotterill
064152:St. James Church Atkinson Road/Benwell Lane Benwell Maybury Malcolm 1997
---
Pinned by
Simon Cotterill
008792:Benwell Lane Benwell Newcastle upon Tyne 1902
---
Pinned by
Simon Cotterill
Benwell Towers
- Benwell Towers is a large house in Benwell, Newcastle. It was built in 1831, designed by John Dobson for Thomas Crawhall. A chapel was added in 1887. The building on ...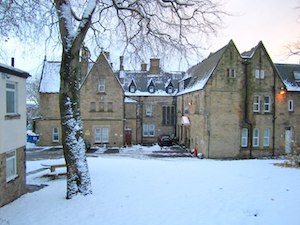 Royal Victoria School for the Blind (1838 - 1985)
- "The Royal Victoria Asylum for the blind was established from a fund to mark the coronation of Queen Victoria in 1837 and was originally located at the Spital before moving ...
---