Topics > Newcastle City Centre > Streets > Akenside Hill > Akenside House, Newcastle
Akenside House, Newcastle
Akenside House on Akenside Hill in Newcastle was built as offices in 1902. It has a polished dark granite ground floor which is now home to the Akenside Traders public house. It was once used by the Midland Bank (1968 photo). Above the ground floor are a further 4 storeys in sandstone ashlar, and above that are attics and a Mansard roof (a type of roof having two slopes on every side) which has a central octagonal lantern with copper dome. Much of the building above the ground floor is now residential apartments. The building is named after local poet Mark Akenside (1721 - 1770). Akenside House is a Grade II listed building on the National Heritage List for England.
Akenside Hill
Historic Buildings and Monuments in Newcastle
Mark Akenside
1902
Public Houses 061128:Akenside Traders Akenside Hill Malcolm Maybury 1995
---
Pinned by
Simon Cotterill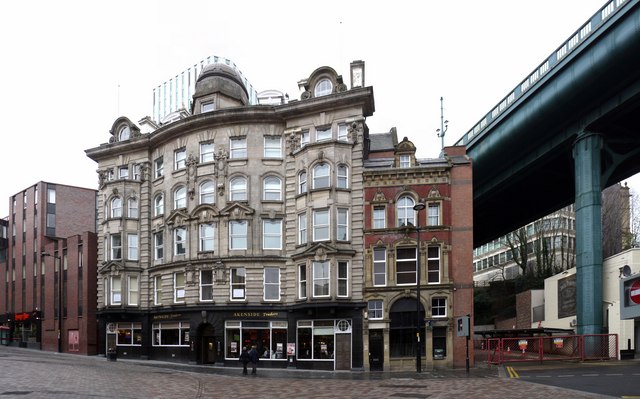 Building on Side, NE1 - kittiwakes nesting above scary lion
---
Pinned by
Simon Cotterill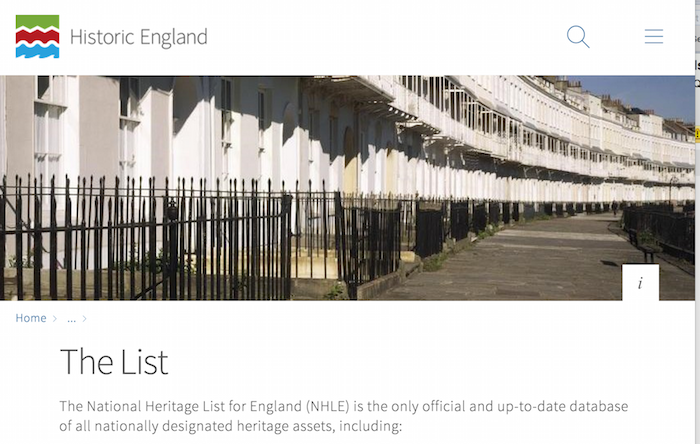 AKENSIDE HOUSE - Newcastle - List Entry
- "Offices. Dated 1902. Polished dark granite ground floor; sandstone ashlar above. Dark slate roof with copper dome. 5 storeys and attics. Deeply-projecting eaves cornice. End bays have rusticated pilasters and ...
---
Added by
Simon Cotterill
Mark Akenside
- Overview About Mark Akenside Mark Akenside (1721 - 1770) was a poet and physician born in Newcastle. He attending the Royal Free Grammar School and then a Dissenting Academy in Newcastle ...
---