Topics > Tyne and Wear > North Tyneside > Wellfield
Wellfield
Wellfield and South Wellfield are residential areas to the west of Monkseaton, with houses mostly built between the 1920's and 1950's. It is bordered by fields to west and 'Murton Gap' to the south.
Wellfield and South Wellfield is an area of Whitley Bay, England, between Monkseaton and Earsdon. It is a residential suburb built between the 1920s and 1950s. The older properties are towards Earsdon, the newer ones closer to Monkseaton.
The older, South Wellfield end, had, until relatively recently, a Post Office, a Co-Operative store, and a hairdresser's shop, but all are now closed and converted into private dwelling houses. The old Post Office is still identified on local A-Z maps. What is probably the oldest house on the estate stands on the corner of Monkseaton Road, near the junction with Hesleyside Road, its sunken garden being marked as a small quarry in the 1895 "Earsdon, Shiremoor and Backworth" Ordnance Survey map.
There is a newsagents, local shop and tanning salon in the centre alongside a children's park. Wellfield is a quiet residential estate with excellent first and secondary schools, including Wellfield Middle School and South Wellfield First School.
North Tyneside
Wellfield Middle School
South Wellfield First School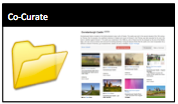 South Wellfield First School
- Overview Map Street View South Wellfield First School is located on Otterburn Avenue in South Wellfield, Whitley Bay. It is a community school with about 330 pupils aged 3 to 9.[1] …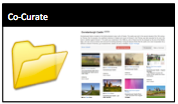 Wellfield Middle School
- Overview About Wellfield Middle School Map Street View Wellfield Middle School is located on Kielder Road in South Wellfield, Whitley Bay. It is a community school with about 310 pupils …
---