Topics > Northumberland > Wark-on-Tyne
Wark-on-Tyne
Wark on Tyne is a small village and civil parish usually called Wark in Northumberland, England about 12 miles north of Hexham. The name is derived from the Viking word for Earthworks, and refers to the mound at the south of the village, where a meeting hall once stood. The hotel name 'battlesteads' is taken from the stables that once stood there, as the meeting hall was used as the main meeting place for the Clan Chieftains. Wark was also once the capital town of Tynedale, and still retains a Town Hall, rather than a Village Hall. A Bronze-age stone circle known as The Goatstones is located near Ravensheugh crags in Wark parish.
Governance
Wark is in the parliamentary constituency of Hexham.
Transport
Wark was served by Wark railway station on the Border Counties Railway which linked the Newcastle and Carlisle Railway, near Hexham, with the Border Union Railway at Riccarton Junction. The first section of the route was opened between Hexham and Chollerford in 1858, the remainder opening in 1862. The line was closed to passengers by British Railways in 1956. Part of the line is now beneath the surface of Kielder Water.
Text from
Wikipedia
, available under the Creative Commons Attribution-ShareAlike License (accessed: 11/11/2016).
Visit the page:
Wark on Tyne
for references and further details. You can contribute to this article on Wikipedia.
Northumberland
Wark Civil Parish
Wark Parish, 1848
River North Tyne
Map and Aerial View
Chipchase Castle
Chipchase Castle
Church of St Michael, Wark
Hearse House, Walk-on-Tyne
Map and Aerial View
War Memorial, Wark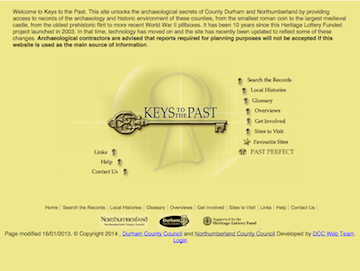 Wark - Keys to the Past
- "Wark is a large parish mostly on the west bank of the River North Tyne. There is a mixture of upland rough grazing, forestry plantations and border mosses and lowland …
---
Added by
Simon Cotterill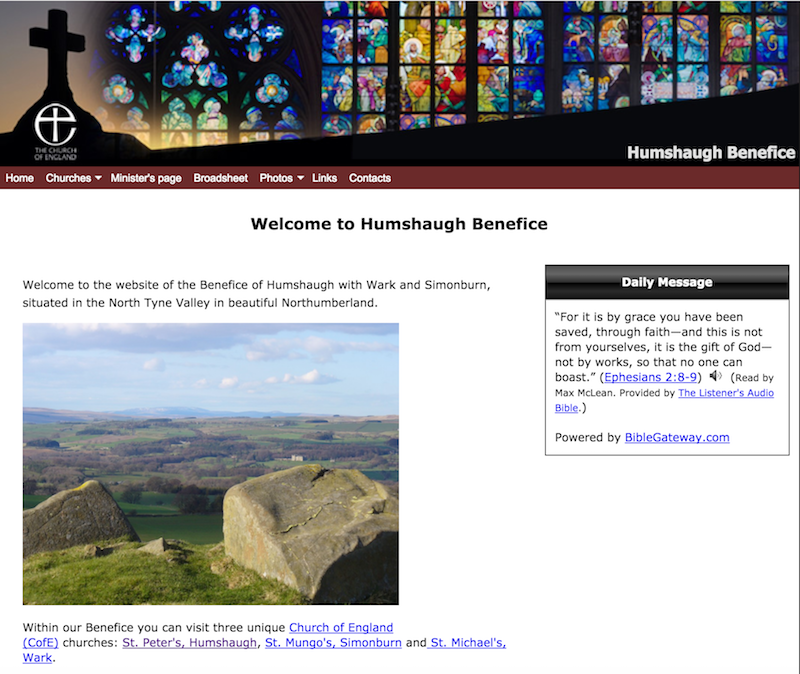 Benefice of Humshaugh with Wark and Simonburn
- Official Website of the Benefice and its 3 churches; St. Peter's Church (Humshaugh), St Mungo's Church (Simonburn) and St Michael's (Wark).
---
Added by
Simon Cotterill
---