Topics > Civil Parishes in Cumbria > Blennerhasset and Torpenhow Civil Parish > Torpenhow Parish, 1848
Torpenhow Parish, 1848
TORPENHOW (St. Michael), a parish, in the poorlaw union of Wigton, Allerdale ward below Derwent, W. division of Cumberland; including the townships of Bewaldeth with Snittlegarth, Blennerhassett with Kirkland, and Bothel with Threapland; and containing 1,067 inhabitants, of whom 315 are in the township of Torpenhow with Whitrigg, 2½ miles (W. by N.) from Ireby. This parish, which is bounded on the north by the river Ellen, abounds with freestone and limestone. The living is a vicarage, valued in the king's books at £33. 6. 8., and in the gift of the Bishop of Carlisle: the tithes were commuted for land under inclosure acts, in 1807 and 1814. The church is principally in the Norman style; the roof of carved oak, is painted and curiously embellished, On a hill called Caer Mot, are the remains of a square double intrenchment, intersected by the old road from Keswick to Old Carlisle; near it is a smaller encampment, defended by a rampart and fosse.
Extract from: A Topographical Dictionary of England comprising the several counties, cities, boroughs, corporate and market towns, parishes, and townships..... 7th Edition, by Samuel Lewis, London, 1848.
Note: Torpenhow with Whitrigg township became a cilvil parish in 1866, but this was abolished in 1934, after which most of it was absorbed into the new Blennerhasset and Torpenhow Civil Parish.
Blennerhasset and Torpenhow Civil Parish
Torpenhow
Church of St Michael & All Angels, Torpenhow
Bewaldeth with Snittlegarth, 1848
Bothel with Threapland Township, 1848
Blennerhasset
Cumberland, Parishes and Townships, 1848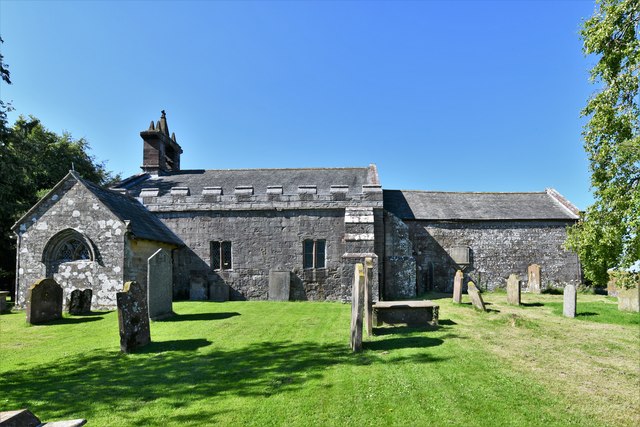 Torpenhow
- Overview Map Street View Torpenhow is a village in the Allerdale district of Cumbria, located about 6 miles south-west of Wigton and 8 miles north-east of Cockermouth. St Michael's Church …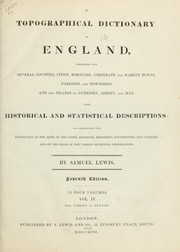 Bothel with Threapland Township, 1848
- BOTHEL, with Threapland, a township, in the parish of Torpenhow, union of Cockermouth, Allerdale ward below Derwent, W. division of Cumberland, 4 miles (W.) from Ireby; containing 455 inhabitants. This …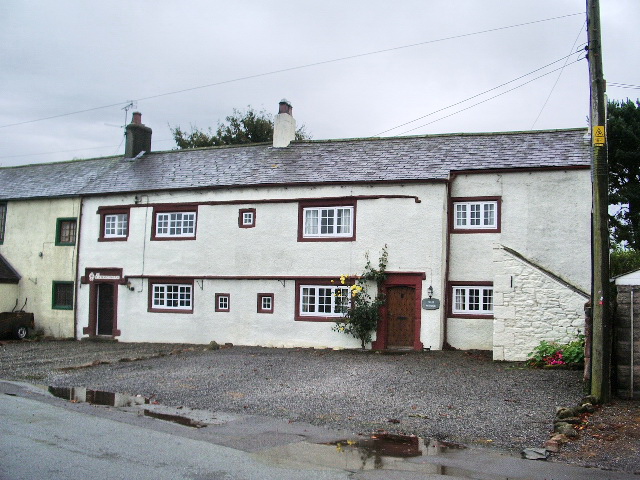 Blennerhasset
- Overview Map Street View Blennerhasset is a village in the Allerdale district of Cumbria. It is located by the River Ellen, about 2 miles east of Aspatria and 6 miles …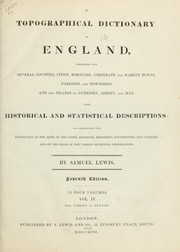 Bewaldeth with Snittlegarth, 1848
- BEWALDETH, with Snittlegarth, a township, in the parish of Torpenhow, union of Cockermouth, Allerdale ward below Derwent, W. division of Cumberland, 6¼ miles (N.E. by E.) from Cockermouth; containing 73 …
Church of St Michael & All Angels, Torpenhow
- Overview About St Michael's Church Map Street View The Church of St Michael & All Angels at Torpenhow was built in 1120, thought to have incorporated stone from the Great …
---