Topics > People in History > Sting (musician) 1951-
Sting (musician) 1951-
Gordon Matthew Thomas Sumner was born in Wallsend on 2nd October 1951, and is famous as the musician, singer/songwriter, and actor known as Sting. He was the main songwriter, lead singer, and bassist for The Police from 1977 to 1984, after which launching as a solo artist.
Gordon Matthew Thomas Sumner (born 2 October 1951), known professionally by his stage name Sting, is an English musician, singer-songwriter, and actor. He was the principal songwriter, lead singer, and bassist for the new wave rock band The Police from 1977 to 1984, before launching a solo career.
He has included elements of rock, jazz, reggae, classical, new-age and worldbeat in his music. As a solo musician and a member of The Police, he has received 16 Grammy Awards (his first in the category of best rock instrumental in 1980, for "Reggatta de Blanc"), three Brit Awards, including Best British Male in 1994 and Outstanding Contribution in 2002, a Golden Globe, an Emmy, and three Academy Award nominations for Best Original Song. He was inducted into the Songwriters Hall of Fame in 2002 and the Rock and Roll Hall of Fame as a member of The Police in 2003. In 2000, he received a star on the Hollywood Walk of Fame for recording. In 2003, Sting received a CBE from Elizabeth II at Buckingham Palace for services to music, and was made a Kennedy Center Honoree at the White House in 2014.
With The Police, Sting became one of the world's best-selling music artists. Solo and with The Police combined, he has sold over 100 million records. In 2006, Paste ranked him 62nd of the 100 best living songwriters. He was 63rd of VH1's 100 greatest artists of rock, and 80th of Q magazine's 100 greatest musical stars of 20th century. He has collaborated with other musicians, including "Rise & Fall" with Craig David, "All for Love", with Bryan Adams and Rod Stewart, "You Will Be My Ain True Love" with Alison Krauss, and introduced the North African music genre raï to Western audiences by his international hit "Desert Rose" with Cheb Mami.
Early life
Gordon Matthew Thomas Sumner was born in Wallsend, Northumberland, England, on 2 October 1951, the eldest of four children born to Audrey (née Cowell), a hairdresser, and Ernest Matthew Sumner, a milkman and engineer. He grew up near Wallsend's shipyards, which made an impression on him. He helped his father deliver milk and by ten was "obsessed" with an old Spanish guitar left by an emigrating friend of his father.
He attended St Cuthbert's Grammar School in Newcastle upon Tyne. He visited nightclubs such as Club A'Gogo to see Cream and Manfred Mann, who influenced his music. After being a bus conductor, building labourer and tax officer, he attended Northern Counties College of Education (now Northumbria University) from 1971 to 1974 and qualified as a teacher. He taught at St Paul's First School in Cramlington for two years.
Sting performed jazz in the evening, weekends and during breaks from college and teaching. He played with the Phoenix Jazzmen, Newcastle Big Band, and Last Exit. He gained his nickname after his habit of wearing a black and yellow sweater with hooped stripes with the Phoenix Jazzmen. Bandleader Gordon Solomon thought he looked like a bee, which prompted the name "Sting". In the 1985 documentary Bring on the Night a journalist called him Gordon, to which he replied, "My children call me Sting, my mother calls me Sting, who is this Gordon character?" In Time in 2011 he said: "I was never called Gordon. You could shout 'Gordon' in the street and I would just move out of your way."
Musical career
1977–84: The Police and early solo work
In January 1977, Sting moved from Newcastle to London and joined Stewart Copeland and Henry Padovani (soon replaced by Andy Summers) to form The Police. From 1978 to 1983 they had five UK chart-topping albums, won six Grammy Awards, and two Brit Awards; for Best British Group, and for Outstanding Contribution to Music. Their initial sound was punk inspired, but they switched to reggae rock and minimalist pop. Their final album, Synchronicity, was nominated for five Grammy Awards including Album of the Year. It included their most successful song, "Every Breath You Take", written by Sting, in 1983.
According to Sting, who appeared in the documentary Last Play at Shea, he decided to leave The Police while onstage during a concert of 18 August 1983 at Shea Stadium because he felt that playing that venue was "[[Mount Everest|[Mount] Everest]]". While never formally breaking up, after Synchronicity the group agreed to concentrate on solo projects. As the years went by, the band members, particularly Sting, dismissed the possibility of reforming. In 2007, however, the band reformed and undertook a world tour.
Four of their five studio albums appeared on Rolling Stone's list of the 500 Greatest Albums of All Time, and two Sting penned songs, "Every Breath You Take" and "Roxanne", appeared on Rolling Stone's 500 Greatest Songs of All Time. In addition both songs were among The Rock and Roll Hall of Fame's 500 Songs that Shaped Rock and Roll. In 2003 the band were inducted into the Rock and Roll Hall of Fame. They were also included in Rolling Stone's and VH1's lists of the "100 Greatest Artists of All Time".
In September 1981, Sting made his first live solo appearance, on all four nights of the fourth Amnesty International benefit The Secret Policeman's Other Ball in London's Drury Lane theatre at the invitation of producer Martin Lewis. He performed solo versions of "Roxanne" and "Message in a Bottle". He also led an all-star band (dubbed "The Secret Police") on his own arrangement of Bob Dylan's "I Shall Be Released". The band and chorus included Eric Clapton, Jeff Beck, Phil Collins, Bob Geldof and Midge Ure, all of whom (except Beck) later worked on Live Aid. His performances were in the album and movie of the show. The Secret Policeman's Other Ball began his growing involvement in political and social causes. In 1982 he made a solo single, "Spread a Little Happiness" from the film of the Dennis Potter television play Brimstone and Treacle. The song was a re-interpretation of the 1920s musical Mr. Cinders by Vivian Ellis, and a Top 20 hit in the UK.
1985–89: Solo debut
His first solo album, 1985's The Dream of the Blue Turtles, featured jazz musicians including Kenny Kirkland, Darryl Jones, Omar Hakim and Branford Marsalis. It included the hit singles "If You Love Somebody Set Them Free" (backed with the non-LP song "Another Day"), "Fortress Around Your Heart", "Love Is the Seventh Wave", and "Russians", the last based on a theme from the Lieutenant Kijé Suite. Within a year, the album reached Triple Platinum. This album received Grammy nominations for Album of the Year, Best Male Pop Vocal Performance, Best Jazz Instrumental Performance, and Best Engineered Recording.
Sting sang the line "I Want My MTV" on "Money for Nothing", a 1985 hit by Dire Straits. In November 1984, he was part of Band Aid's "Do They Know It's Christmas?", which raised money for famine victims in Ethiopia. In July 1985, Sting performed Police hits at the Live Aid concert at Wembley Stadium in London. He also joined Dire Straits in "Money for Nothing", and he sang two duets with Phil Collins. In 1985, Sting provided spoken vocals for the Miles Davis album You're Under Arrest, taking the role of a French-speaking police officer. He also sang backing vocals on Arcadia's single "The Promise", on two songs from Phil Collins' album No Jacket Required, and contributed "Mack the Knife" to the Hal Willner-produced tribute album Lost in the Stars: The Music of Kurt Weill. In September 1985, he performed "If You Love Somebody Set Them Free" at the 1985 MTV Video Music Awards at the Radio City Music Hall in New York. The 1986 film Bring on the Night, directed by Michael Apted, documented the formation of his solo band and its first concert in France.
Sting released ...Nothing Like the Sun in 1987, including singles, "We'll Be Together", "Fragile", "Englishman in New York", and "Be Still My Beating Heart", dedicated to his mother, who had recently died. It went Double Platinum. "The Secret Marriage" from this album was adapted from a Hanns Eisler, and "Englishman In New York" was about Quentin Crisp. The album's title is from William Shakespeare's Sonnet 130. The album won Best British Album at the 1988 Brit Awards and in 1989 received three Grammy nominations including his second consecutive nomination for Album of the Year. "Be Still My Beating Heart" earned nominations for Song of the Year and Best Male Pop Vocal Performance. In 1989, ...Nothing Like the Sun was ranked number 90 and his Police album Synchronicity was ranked number 17 on Rolling Stones 100 greatest albums of the 1980s.
In February 1988 he made Nada como el sol, five songs from Sun he sang in Spanish and Portuguese. In 1987 jazz arranger Gil Evans placed him in a big band setting for a live album of Sting's songs, and on Frank Zappa's 1988 Broadway the Hard Way he performed an arrangement of "Murder By Numbers", set to "Stolen Moments" by Oliver Nelson, and "dedicated" to evangelist Jimmy Swaggart. In October 1988 he recorded a version of Igor Stravinsky's The Soldier's Tale with the London Sinfonietta conducted by Kent Nagano. It featured Vanessa Redgrave, Sir Ian McKellen and Sting as the soldier.
1990–97: Greater solo success
His 1991 album, The Soul Cages was dedicated to his father, who had died. It included "All This Time", and the Grammy-winning title track. The album went Platinum. The following year, he married Trudie Styler and was awarded an honorary doctorate in music from Northumbria University. In 1991, he appeared on Two Rooms: Celebrating the Songs of Elton John and Bernie Taupin. He performed "Come Down in Time" for the album, which also features other popular artists and their renditions of John/Taupin songs.
Ten Summoner's Tales peaked at two in the UK and US album charts in 1993, and went triple platinum in just over a year. The album was recorded at his Elizabethan country home, Lake House in Wiltshire. Ten Summoner's Tales was nominated for the Mercury Prize in 1993 and for the Grammy for Album of the Year in 1994. The title is a wordplay on his surname, Sumner, and "The Summoner's Tale," one of The Canterbury Tales by Geoffrey Chaucer. Hit singles on the album include "Fields of Gold" and "If I Ever Lose My Faith in You", the latter earning his second award for best male pop singer at the 36th Grammy Awards.
In May 1993, he covered his own Police song from the Ghost in the Machine album, "Demolition Man", for the Demolition Man film. With Bryan Adams and Rod Stewart, he performed "All for Love" for the film The Three Musketeers. The song stayed at the top of the U.S. charts for three weeks and went platinum; it is Sting's only song from his post-Police career to top the U.S. charts. In February, he won two Grammy Awards and was nominated for three more. Berklee College of Music awarded him his second honorary doctorate of music in May. In November, he released a compilation called Fields of Gold: The Best of Sting, which was certified Double Platinum. That year, he sang with Vanessa Williams on "Sister Moon" and appeared on her album The Sweetest Days. At the 1994 Brit Awards in London, he was Best British Male.
His 1996 album, Mercury Falling debuted strongly with the single "Let Your Soul Be Your Pilot", but dropped from the charts. He reached the Top 40 with two singles the same year with "You Still Touch Me" (June) and "I'm So Happy I Can't Stop Crying" (December), which became a country music hit in 1997 in a version with Toby Keith. Sting recorded music for the Disney film Kingdom of the Sun, which was reworked into The Emperor's New Groove. The film's overhauls and plot changes were documented by Sting's wife, Trudie Styler. She wrote of when Disney told him his songs would not be used.
Also in 1996, he sang for the Tina Turner single "On Silent Wings" as a part of her Wildest Dreams album. In the same year, his performance with the Brazilian composer/artist Tom Jobim in "How Insensitive" was in the AIDS benefit album Red Hot + Rio produced by the Red Hot Organization. Sting cooperated with Greek singer George Dalaras in a concert in Athens. "Moonlight", a rare jazz performance by Sting for the 1995 remake of Sabrina, written by Alan Bergman, Marilyn Bergman and John Williams, was nominated for a 1997 Grammy Award for Best Song Written for a Motion Picture or Television. On 4 September 1997, Sting performed "I'll Be Missing You" with Puff Daddy at the 1997 MTV Video Music Awards in tribute to Notorious B.I.G.. On 15 September 1997, Sting appeared at the Music for Montserrat concert at the Royal Albert Hall, London, performing with fellow English artists Paul McCartney, Elton John, Eric Clapton, Phil Collins and Mark Knopfler.
1998–2004: Brand New Day and soundtrack work
The Emperor's New Groove soundtrack was released with complete songs from the previous version of the film, which included Rascal Flatts and Shawn Colvin. The final single used to promote the film, My Funny Friend and Me, was his first nomination for an Academy Award for Best Song,. Sting's September 1999 album Brand New Day included the Top 40 hits "Brand New Day" and "Desert Rose". The album went Triple Platinum by January 2001. In 2000, he won Grammy Awards for Brand New Day and the song of the same name. At the awards ceremony, he performed "Desert Rose" with his collaborator on the album version, Cheb Mami.
In February 2001, he won another Grammy for "She Walks This Earth (Soberana Rosa)" on A Love Affair: The Music Of Ivan Lins. His "After the Rain Has Fallen" made it into the Top 40. His next project was a live album at his villa in Figline Valdarno, released as a CD and DVD as well as being broadcast on the internet. The CD and DVD were to be entitled On Such a Night and intended to feature re-workings of Sting favourites such as "Roxanne" and "If You Love Somebody Set Them Free." The concert, scheduled for 11 September 2001, was altered due to the terrorist attacks in America that day. The webcast shut after one song (a reworked version of "Fragile"), after which Sting let the audience decide whether to continue the show. They decided to go ahead and the album and DVD appeared in November as ...All This Time, dedicated "to all those who lost their lives on that day". He performed "Fragile" with Yo-Yo Ma and the Mormon Tabernacle Choir during the opening ceremonies of the 2002 Winter Olympics in Salt Lake City, Utah, US.
In 2002, he won a Golden Globe Award for "Until..." from the film Kate and Leopold. Written and performed by him, "Until..." was his second nomination for an Academy Award for Best Song. At the 2002 Brit Awards in February, Sting received the prize for Outstanding Contribution to Music. In June he was inducted into the Songwriters Hall of Fame. In the Queen's Birthday Honours 2003 Sting was made a Commander of The Most Excellent Order of the British Empire For services to the Music Industry. At the 54th Primetime Emmy Awards in September, Sting won an Emmy Award for Outstanding Individual Performance In A Variety Or Music Program, for his A&E special, Sting in Tuscany... All This Time.
In 2003, Sting released Sacred Love, a studio album featuring collaborations with hip-hop artist Mary J. Blige and sitar performer Anoushka Shankar. He and Blige won a Grammy for their duet, "Whenever I Say Your Name". The song is based on Johann Sebastian Bach's Praeambulum 1 C-Major (BWV 924) from the Klavierbuechlein fuer Wilhelm Friedemann Bach, though Sting said little about this adaptation. The album did not have the hit singles like his previous releases.
In 2004, he was nominated for the third time for an Academy Award for Best Song, for "You Will Be My Ain True Love," from Cold Mountain, sung in duet with Alison Krauss. The pair performed the song at the 76th Academy Awards.
His autobiography Broken Music was published in October. He embarked on a Sacred Love tour in 2004 with performances by Annie Lennox. Sting went on the Broken Music tour, touring smaller venues, with a four-piece band, starting in Los Angeles on 28 March 2005 and ending on 14 May 2005. Sting was on the 2005 Monkey Business CD by hip-hop group the Black Eyed Peas, singing on "Union", which samples his Englishman in New York. Continuing with Live Aid, he appeared at Live 8 at Hyde Park, London in July 2005.
2006–10: Experimental albums and The Police reunion
During 2006, Sting was on the Gregg Kofi Brown album, with "Lullaby to an anxious child" produced and arranged by the Lino Nicolosi and Pino Nicolos (Nicolosi productions).
In October 2006, he released an album, to mixed reviews, entitled Songs from the Labyrinth featuring the music of John Dowland (an Elizabethan-era composer) and accompaniment from Bosnian lute player Edin Karamazov. Sting's interpretation of this English Renaissance composer and his cooperation with Edin Karamazov brought recognition in classical music. As promotion of this album, he appeared on the fifth episode of Studio 60 to perform a segment of Dowland's "Come Again" as well as his own "Fields of Gold" in arrangement for voice and two archlutes.
On 11 February 2007, he reunited with Police to open the 2007 Grammy Awards, singing Roxanne, and announced The Police Reunion Tour, the first concert of which was in Vancouver on 28 May 2007 for 22,000 fans. The Police toured for more than a year, beginning with North America and crossing to Europe, South America, Australia, New Zealand and Japan. Tickets for the British tour sold out within 30 minutes, the band playing two nights at Twickenham Stadium, southwest London on 8 and 9 September 2007. The last concert was at Madison Square Garden on 7 August 2008, during which his three daughters appeared with him. Toronto documentary producer Vanessa Dylyn, who was producing a film called The Musical Brain, featuring neuroscientist Daniel Levitin, approached Sting about the film. Sting was interested in having his brain scanned by while different music was played. "Brand New Day" was the final song of the night for the Neighborhood Ball, one of ten inaugural balls honouring President Barack Obama on Inauguration Day, 20 January 2009. Sting was joined by Stevie Wonder on harmonica.
Sting entered the studio in early February 2009 to begin work on a new album If on a Winter's Night..., released on October 2009. Initial reviews by fans that had access to early promotional copies were mixed, and some questioned Sting's artistic direction with this album.
In 2009, Sting appeared at the Rock and Roll Hall of Fame 25th anniversary concert, playing "Higher Ground" and "Roxanne" with Stevie Wonder. Sting himself was inducted in 2003, as a member of The Police.
In October 2009, Sting played a concert in Tashkent, Uzbekistan, for an arts and cultural festival. Despite claiming he thought the concert was sponsored by UNICEF, he faced criticism in the press for receiving a payment of between one and two million pounds from Uzbek president Islam Karimov for the performance. Karimov is accused by the UN and Amnesty of human rights abuses and UNICEF stated they had no connection with the event.
2010–2016: The Last Ship and joint tours with Paul Simon and Peter Gabriel
In 2010–2011, Sting continued his Symphonicity Tour, touring South Korea, Japan, Australia, New Zealand, South America and Europe. In the second half of 2011, Sting began his Back to Bass Tour, which would continue (with periodic breaks) through 2013. In October 2010, Sting played two concerts in Arnhem, Netherlands, for Symphonica in Rosso.
In 2011, Time magazine named Sting one of the 100 most influential people in the world. On 26 April he performed "Every Breath You Take", "Roxanne" and "Desert Rose" at the Time 100 Gala in New York City.
Sting recorded a song called "Power's Out" with Nicole Scherzinger. The song, originally recorded in 2007, was to have been included on Scherzinger's shelved album Her Name is Nicole. The song was released on Scherzinger's 2011 debut album Killer Love.
Sting recorded a new version of the song "Let Your Soul Be Your Pilot" as a duet with Glee actor/singer Matthew Morrison, which appears on Morrison's 2011 eponymous debut album.
On 15 September 2011, Sting performed "Fragile" at the 92nd Street Y in New York City, to honour the memory of his friend, financier-philanthropist Herman Sandler, who died in the 9/11 attacks on the World Trade Center.
For several years, Sting worked on a musical, The Last Ship, inspired by Sting's own childhood experiences and the shipbuilding industry in Wallsend, Tyne and Wear. In 2013, the musical had a staged reading. The Last Ship tells a story about the demise of the British shipbuilding industry in 1980s Newcastle, and debuted in Chicago in June 2014 before transferring to Broadway in the Autumn. Sting's eleventh studio album, titled The Last Ship and inspired by the play, was released on 24 September 2013.
In February 2014, Sting embarked on a joint concert tour titled On Stage Together with American musician Paul Simon, playing 21 concerts in North America. The tour continued in early 2015, with ten shows in Australia and New Zealand, and 23 concerts in Europe, ending on 18 April 2015.
On 26 June 2015 in Bergen, Norway (at the Bergen Calling Festival), Sting embarked on a 21-date Summer 2015 solo tour of Europe due to end on 1 August 2015 in Trondheim, Norway (at the Olavsfestdagene), visiting Denmark, France, Germany, Spain, Portugal, Italy and Sweden.
On 28 August 2015, "Stolen Car", a duet with French singer Mylène Farmer was released. It is a cover from Sting's 2003 seventh solo studio album Sacred Love and will serve as the first single from Farmer's tenth studio album, Interstellaires. On its release, the song went straight to number 1 over French iTunes music download charts, subsequently hitting number 1 on the main French singles chart and giving Sting his first number 1 in France.
On 19 January 2016, Sting announced a new (19-date) joint concert (summer) tour of North America titled Rock Paper Scissors North American Tour, this time with Peter Gabriel.
On 28 January 2016, it was announced that Sting would headline the NBA All Star 2016 halftime show on 14 February 2016 in Toronto, Ontario.
2016–present:57th & 9th
On 18 July 2016, Sting's first rock album in many years was announced. 57th & 9th is due to be released on 11 November 2016. The title is a reference to the New York intersection he crossed every day to get to the studio where much of the album was recorded. It has contributions by long-time band members Vinnie Colaiuta and Dominic Miller, and Jerry Fuentes and Diego Navaira of the Last Bandoleros. The album was produced by Sting's manager, Martin Kierszenbaum.
Activism
Involvement in human rights began in September 1981 when Martin Lewis included him in the fourth Amnesty International gala, The Secret Policeman's Other Ball following the example set at the 1979 show by Pete Townshend. Sting performed "Roxanne" and "Message in a Bottle" appearing on all four nights at the Theatre Royal in London. He also led other musicians (The Secret Police) including Eric Clapton, Jeff Beck, Phil Collins, Donovan, Bob Geldof and Midge Ure in the finale – Sting's reggae-tinged arrangement of Bob Dylan's "I Shall Be Released". The event was the first time that Sting had worked with Geldof, Collins and Ure – an association that developed with 1984's Band Aid and 1985's Live Aid. His association with Amnesty continued throughout the 1980s and beyond and he took part in Amnesty's Human rights concerts.
In June 1986, Sting reunited with The Police for the last three shows of Amnesty's six-date A Conspiracy of Hope concerts in the U.S. The day after the final concert, he told NBC's Today Show: "I've been a member of Amnesty and a support member for five years, due to an entertainment event called The Secret Policeman's Ball and before that I did not know about Amnesty, I did not know about its work, I did not know about torture in the world."
In 1988 he joined musicians including Peter Gabriel and Bruce Springsteen for a six-week Human Rights Now! tour commemorating the 40th anniversary of the Universal Declaration of Human Rights.
Sting had shown his interest in social and political issues in his 1980 song "Driven to Tears," an indictment of apathy to world hunger. He took part in Bob Geldof's "Feed The World" project in December 1984 and sang on "Do They Know It's Christmas?", which led to the Live Aid concert in July 1985 at Wembley Stadium, in which Sting performed with Phil Collins and Dire Straits.
In 1988, the single "They Dance Alone (Cueca Solo)" chronicled the plight of the mothers, wives and daughters of the "disappeared", political opponents killed by the Pinochet dictatorship in Chile.
With his wife Trudie Styler and Raoni Metuktire, a Kayapó Indian leader in Brazil, Sting founded the Rainforest Foundation Fund to help save the rainforests and protect indigenous peoples there. In 1989 he flew to the Altamira Gathering to offering support while promoting his charity. His support continues and includes an annual benefit concert at Carnegie Hall with Billy Joel, Elton John, James Taylor and others. A species of Colombian tree frog, Dendropsophus stingi, was named after him for his "commitment and efforts to save the rain forest".
On 15 September 1997, Sting joined Paul McCartney, Eric Clapton, Elton John, Phil Collins and Mark Knopfler at London's Royal Albert Hall for Music for Montserrat, a benefit for the Caribbean island devastated by a volcano. Sting and Styler were awarded the Peace Abbey Courage of Conscience award in Sherborn, Massachusetts, on 30 June 2000.
In September 2001, Sting took part in America: A Tribute to Heroes singing "Fragile" to raise money for families of victims of the 9/11 attacks in the U.S.
In February 2005, Sting performed the Leeuwin Estate Concert Series in Western Australia, the concert raising $4 million for the 2004 Indian Ocean earthquake and tsunami relief. On 2 July 2005, Sting performed at the Live 8 concert at Hyde Park, London, the follow-up to 1985's Live Aid.
In 2007, Sting joined Andy Summers and Stewart Copeland for the closing set at the Live Earth concert at Giants Stadium in East Rutherford, New Jersey. Joined by John Mayer and Kanye West, Sting and The Police ended the show singing "Message in a Bottle" In 2008 Sting contributed to Songs for Tibet to support Tibet and the Dalai Lama, Tenzin Gyatso.
On 22 January 2010, Sting performed "Driven to Tears" during Hope for Haiti Now. On 25 April 2010, he performed on the National Mall in Washington, D.C. in the 40th anniversary celebration of Earth Day.
Sting is a patron of the Elton John AIDS Foundation. In 2010 he became a Patron of the poverty alleviation and beekeeping charity Bees for Development.
In 2011, Sting joined more than 30 others in an open letter to British prime minister David Cameron for "immediate decriminalisation of drug possession" if a policy review showed it had failed. Sting was quoted: "Giving young people criminal records for minor drug possession serves little purpose — it is time to think of more imaginative ways of addressing drug use in our society."
On 4 July 2011, Sting cancelled a concert for the Astana Day Festival in Astana, Kazakhstan. Amnesty International convinced him to cancel due to concerns over the rights of Kazakh oil and gas workers and their families. On 2 November 2012, Sting appeared on Hurricane Sandy: Coming Together and sang a version of "Message in a Bottle" to raise funds for those affected by a storm on the east coast of the United States that week. The show reportedly raised $23 million.
In August 2014, Sting was one of 200 signatories to a letter to The Guardian opposing Scottish independence in the run-up to September's referendum on that issue.
Personal life
Sting 2014.jpg|thumb|left|upright|Sting with his 2014 Kennedy Center Honoree Medallion, December 2014
Sting married actress Frances Tomelty from Northern Ireland, on 1 May 1976. Before they divorced in 1984, they had two children: Joseph (born 23 November 1976) and Fuchsia Katherine ("Kate", born 17 April 1982). In 1980, Sting became a tax exile in Galway in Ireland. In 1982, after the birth of his second child, he separated from Tomelty and began living with actress and film producer Trudie Styler. The couple married on 22 August 1992 in an 11th-century chapel in Wiltshire, south-west England. Sting and Styler have four children: Brigitte Michael ("Mickey", born 19 January 1984), Jake (born 24 May 1985), Eliot Pauline (nicknamed Coco", born 30 July 1990), and Giacomo Luke (born 17 December 1995). Coco is singer and founder of the London group I Blame Coco. Giacomo Luke is the inspiration behind the name of Kentucky Derby-winning horse Giacomo.
Sting said his children will not inherit his £180m fortune, fearing his riches are "albatrosses round their necks", that "there won't be much money left because we are spending it." The Sunday Times Rich List of 2011 estimated Sting to be one of the 10 wealthiest people in British music.
Both of Sting's parents died from cancer in the 1980s (his mother in 1986 and his father in 1987). He did not attend either funeral, saying the media would be disrespectful to his parents.
In 1995, Sting prepared for a court appearance against his former accountant who had misappropriated several million pounds of his money.
Sting owns several homes worldwide, including Lake House and its 60 acre estate near Salisbury, Wiltshire; a cottage in the Lake District; a New York City flat; a beach house in Malibu; a estate in Tuscany, Italy; and a flat on the Mall, and an 18th-century terrace house in Highgate.
Sting ran five miles (8 km) a day and performed aerobics. He participated in running races at Parliament Hill and charity runs. Around 1990 Danny Paradise introduced him to yoga, and he began practising Ashtanga Vinyasa Yoga series, though he now practises Tantra and Jivamukti Yoga as well. He wrote a foreword to Yoga Beyond Belief, written by Ganga White in 2007. In 2008 he was reported to practise Maharishi Mahesh Yogi's Transcendental Meditation technique.
Sting's affinity for yoga contributed to a rumour about his sexual prowess, including a purported eight hours of sex with Styler. The story stems from an interview with Sting and Bob Geldof. A journalist asked "how do you perform in bed?" and Geldof remarked that he was a "three-minute man" but Sting could last for hours thanks to yoga.
Sting played chess grandmaster Garry Kasparov in an exhibition game in 2000, along with four bandmates: Dominic Miller, Jason Rebello, Chris Botti and Russ Irwin. Kasparov beat all five simultaneously within 50 minutes.
Sting adheres to a macrobiotic diet.
In 1969, Sting read the Gormenghast trilogy by Mervyn Peake and bought the film rights. He named pets, a racehorse, his publishing company, and one of his daughters (Fuchsia) after characters from the books.
Sting supports his hometown Premier League football club Newcastle United, and in 2009, backed a Newcastle United Supporters' campaign against the plan of owner Mike Ashley to sell off naming rights to St James' Park.
In 2011 interview in Time, Sting said: "I'm essentially agnostic. I don't have a problem with God. I have a problem with religion. I've chosen to live my life without the certainties of religious faith. I think they're dangerous. Music is something that gives my life value and spiritual solace."
In August 2013, Sting donated money to The Friends of Tynemouth Outdoor Pool to regenerate the 1920s lido at the southern end of Longsands Beach in Tynemouth, a few miles from where he was born.
Text from
Wikipedia
, available under the Creative Commons Attribution-ShareAlike License (accessed: 26/07/2016).
Visit the page:
Sting (musician)
for references and further details. You can contribute to this article on Wikipedia.
People in History
Music and Dance
Notable People from Wallsend's History
1951
Buddle Arts Centre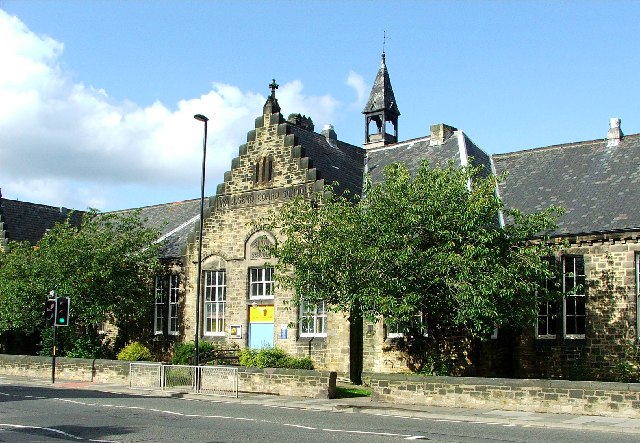 Buddle Arts Centre
- Overview Map Street View Buddle Arts Centre is located on Station Road in Wallsend. The building was originally Buddle School or Wallsend Board Schools (for juniors and infants), completed in 1876 and …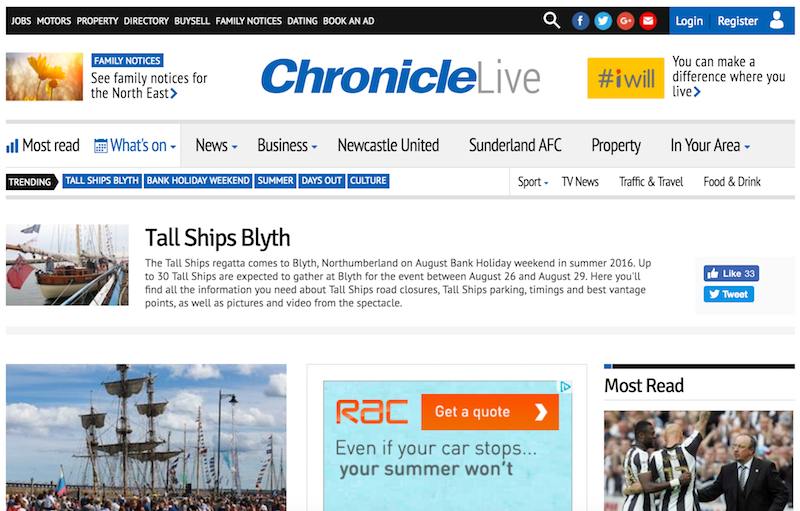 Scheme under way to restore former Buddle Arts Centre in Wallsend
- Article by Sonia Sharma, Chronicle Live 11th Jan 2014. "Efforts are underway to bring the Buddle Art Centre in Wallsend back to life following its closure in 2008. A former …
---
Added by
Simon Cotterill
---