Search
How do I search Co-Curate?


You can search the thousands of resources in Co-Curate North East by using the search field located at the top of the page.
Simply type in your search term e.g. "football 1954" (see how Crook Town won the cup in 1954!).
In the search results page (below) you cam browse the results (if there are lots of results more will be added as you scroll down the page). Click on the resource to preview it. If the result is a "folder" then clicking on it will take you to the relevant topic page. As well as Search you can navigate via the Topics Menu.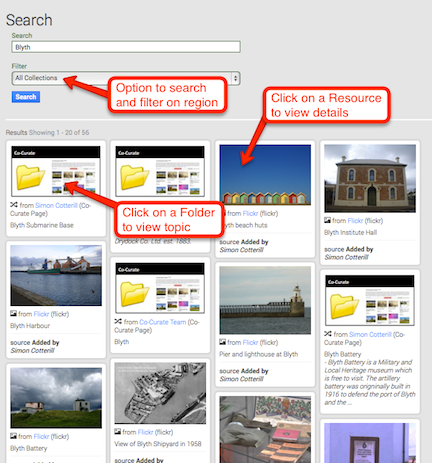 See also: How do I navigate around Co-Curate? ---