Topics > Northumberland > Rock > Rock Hall
Rock Hall
The Hall at
Rock
in Northumberland was originally built in the 13th or early 14th century. It's south wing was converted into a tower in the late 14th century. The building was remodelled in the 17th century by the Salkeld family, but was damaged by a fire in 1752. The Hall was restored and extended for the Bosanquet family in the 19th century, including new south front by
John Dobson
in c.1820 and a north-west by F.R. Wilson.[
1
] In the 1930's the Hall was home to Helen Christian Sutherland, an art patron associated with 'the Ashington Group'. Later the building was used as a Youth Hostel, then as a preparatory school, before returning to use as a private residence. Rock Hall is Grade II* listed on the National Heritage List for England.
Rock Hall is a privately owned 18th-century country house, at Rock, Rennington, near Alnwick, Northumberland . It is Grade II* listed on the National Heritage List for England.
History
The Manor of Rock was owned by several Northumbrian families, Rock, Swinhoe, Lawson, Salkeld (1620-1705), Proctor and Holford, until the marriage of Charlotte Holford, heiress of Rock, to Charles Bosanquet in 1796 brought the estate into the Bosanquet family.
There was a house on the estate from the 14th century. The south wing was converted to a tower house in the 15th century and the whole was remodelled by the Salkelds in the 17th century.
The house was badly damaged by fire in 1752, but was restored about 1820 by Charles Bosanquet (High Sheriff of Northumberland in 1828) when architect John Dobson created a new and unusual south front with two semi-octagonal bays. A new north-west wing was added by architect F.R. Wilson in the mid 19th century.
Members of the Bosanquet family born at Rock include scientist Robert Bosanquet, Admiral Sir Day Bosanquet and philosopher Bernard Bosanquet. Professor Robert Carr Bosanquet, an archaeologist, also lived at Rock Hall.
In 1881 the estate comprised , employing 44 staff on the land and 11 in the house.
From 1929 to 1939 the house was leased by Helen Christian Sutherland, an art patron and friend to well known writers and intellectuals. During her residence the house displayed much of her art collection and often hosted her circle of friends, including David Jones and Ben Nicholson and members of the Ashington Group.
From the mid 20th century the house was let out for use as a Youth Hostel and more recently as a Preparatory School. It has now returned to use as a private home.
Text from
Wikipedia
, available under the Creative Commons Attribution-ShareAlike License (accessed: 26/11/2019).
Visit the page:
Rock Hall, Northumberland
for references and further details. You can contribute to this article on Wikipedia.
Rock
Grade II* Listed
John Dobson (1787 - 1865)
Private Residence
Historic Buildings and Monuments in Rennington Civil Parish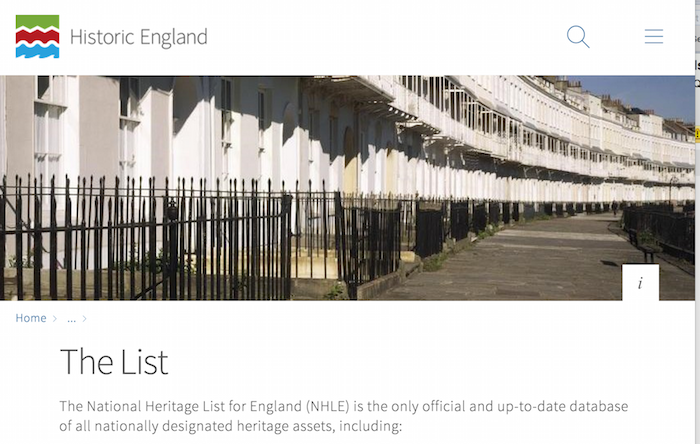 ROCK HALL - List entry
- "House. C13 or early C14; south wing converted into a tower in late C14 or C15; remodelled in early C17 for the Salkeld family; partly ruined after serious fire in …
---
Added by
Simon Cotterill
---