Resource Viewing
How do I view resources? What can I see?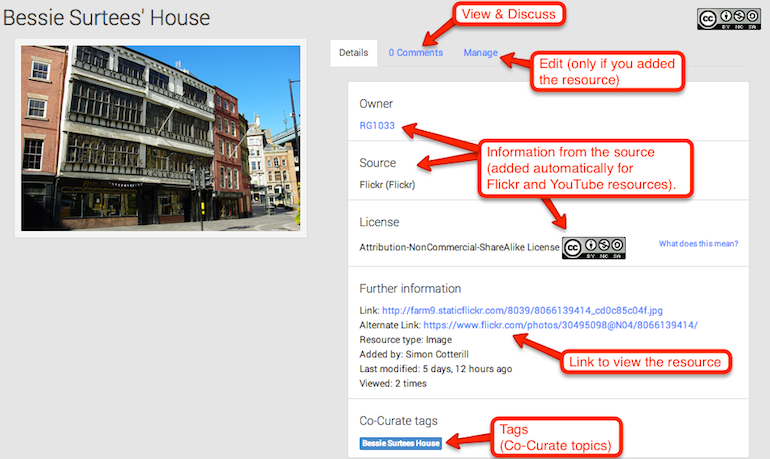 Simply click on a resource (photo, video, Website etc) in the topic pages or in Search results. This will open the resource in a pop-up window.
You will see a preview image (if available) and a link out to view the resource at source. If the resource is a video from YouTube it should play automatically.
Click on the 'Comments' tab to view comments or add to the discussion (requires login).
There is information about the licence (where know) and owner.
Hint: if you don't like pop-ups then right-click on the resource and open in a new tab. ---