Topics > Northumberland > Ovingham > Reading Room (Village Hall)
Reading Room (Village Hall)
The Reading Room is the village hall in Ovingham, located on West Road. It was officially opened on the 18th of May 1894, by Mrs E Bigge as a place where residents could read books and newspapers that they otherwise might not be able to afford. During the Second World War it was used for billeting soldiers brought back from Dunkirk. In 1971 the Reading Room re-opened following renovations, with an extension, a kitchen and toilets. In 1984 a second extension, the Blackett Room, built on land donated by Mr & Mrs Frank Atkinson, was opened.[1]
Ovingham
1894
Frank Atkinson (1924 - 2014)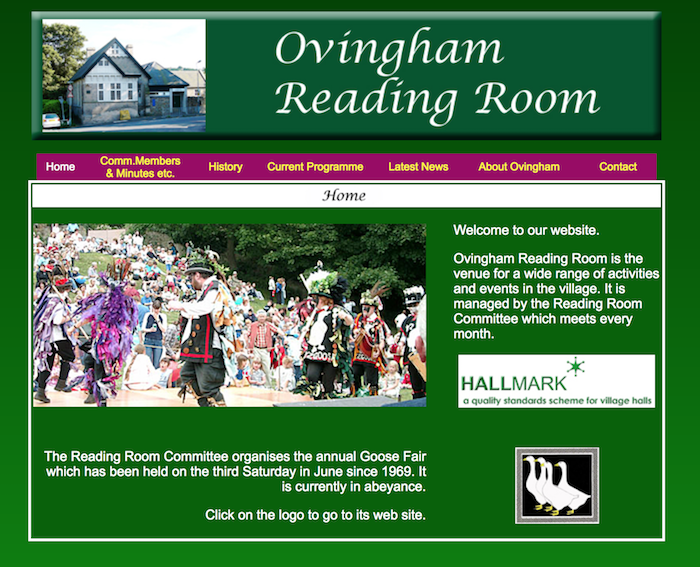 Ovingham Reading Room
- "Ovingham Reading Room is the venue for a wide range of activities and events in the village. It is managed by the Reading Room Committee which meets every month. The ...
---
Added by
Simon Cotterill
Frank Atkinson (1924 - 2014)
- Overview About Frank Atkinson Frank Atkinson CBE was a visionary museum director and curator, who founded the Beamish Museum. Atkinson was born in Barnsley, South Yorkshire on 13th April 1924. ...
---