 023809:Market Place South Shields South Tyneside. C. 1900
---
Pinned by
Simon Cotterill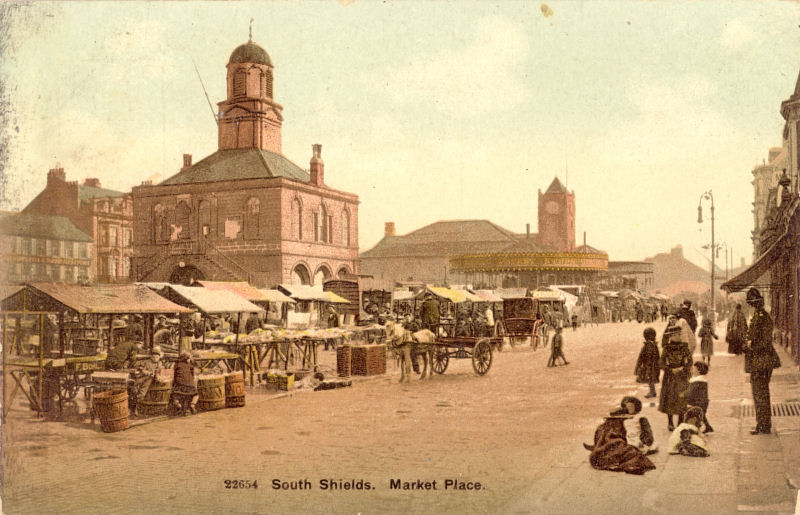 South Shields Market Place
- Postcard from 'Pictures of Gateshead and the Surrounding Area' by Andy Williamson. The images may be used for non-commercial purposes, subject to acknowledging the source; see: http://picturesofgateshead.co.uk
---
Added by
Simon Cotterill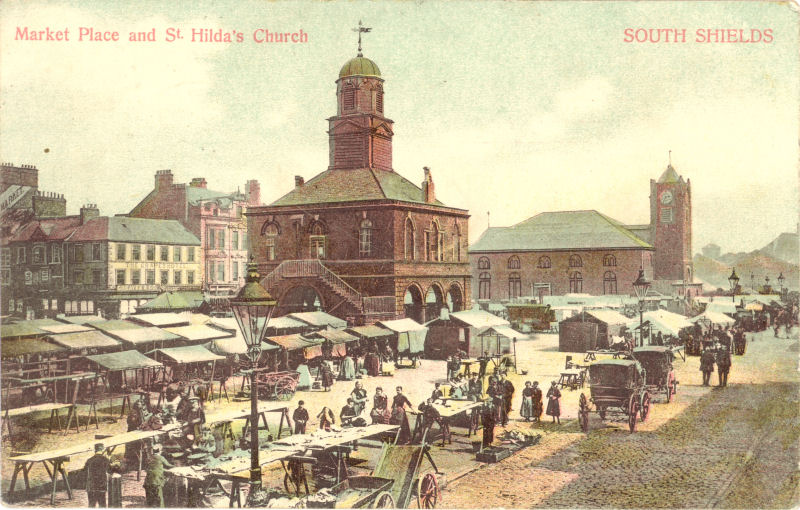 Market Place and St. Hilda's Church, South Shields
- "Posted from South Shields to Keighley on 27th August 1904". Postcard from 'Pictures of Gateshead and the Surrounding Area' by Andy Williamson. The images may be used for non-commercial purposes ...
---
Added by
Simon Cotterill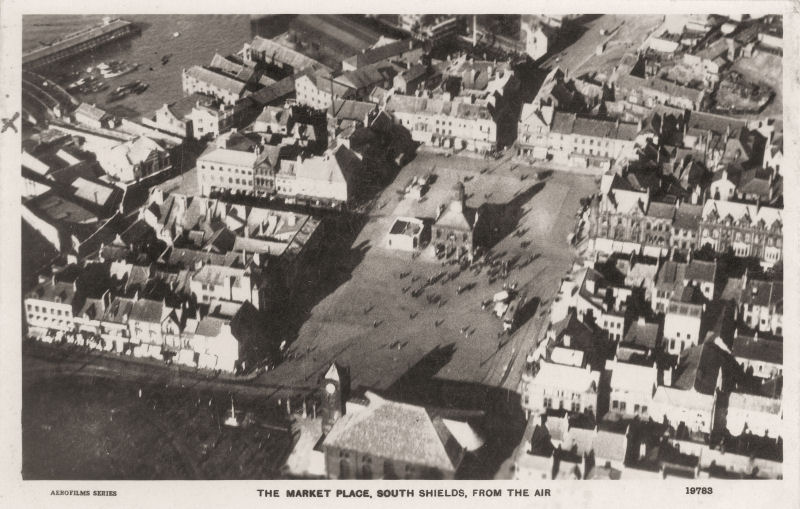 The Market Place, South Shields, from the Air
- "St. Hilda's is at the bottom of the picture, King Street is to the right of the Market Square. On the left, where the sender has written an X ...
---
Added by
Simon Cotterill
Old Town Hall
- Overview Map Street View The Old Town Hall in South Shields was built in 1768 by the Dean and Chapter of Durham as the centrepiece of the new Market Place (c.1767) ...
from Flickr (flickr)
Image taken from page 644 of 'The Local Historian's Table Book of remarkable occurrences, historical facts, traditions, legendary and descriptive ballads, connected with the Counties of Newcastle-upon-Tyne, Northumberland, and Durham. Historical Division.
---
Pinned by
Simon Cotterill
The Word
- Overview Map Street View "The Word" is the National Centre for the Written Word, located in South Shields, with it's main entrance by the Market Place. The Word opened on ...
---