Topics > Tyne and Wear > Sunderland > Washington > Lambton
Lambton
Lambton is a village (area) of Washington, Sunderland, in Tyne and Wear. Historically it was part of County Durham and within the ancient parish of Cherster-le-Street.
LAMBTON, a township, in the parish and union of Chester-le-Street, N. division of Easington ward and of the county of Durham, 1½ mile (N.E.) from Chester-le-Street; containing 120 inhabitants. This township, which is situated to the north of Little Lumley, and skirted by the road from Chester-le-Street, over the river Wear, to Houghton-le-Spring, comprises 634 acres of productive grass-land. Lambton Hall formerly stood here, and was the residence of the Lambton family until the death of William Lambton, Esq., at the close of the eighteenth century. A considerable portion of the beautiful park, five miles in circumference, which surrounds the modern edifice of Lambton Castle, at Harraton, extends into this township. Just within the entrance to the park is the site of an ancient chapel, and near it Worm Hill, of which tradition says that it was once occupied by a formidable serpent, that was cut to pieces by some hero of the Lambton family, cased in armour set with razors for the purpose. The Durham Junction railway passes to the south-east. Two brine springs, from which salt is made, issue from the bottom of two coal-pits in the township.
Extract from: A Topographical Dictionary of England comprising the several counties, cities, boroughs, corporate and market towns, parishes, and townships..... 7th Edition, by Samuel Lewis, London, 1848.
Washington
Lambton Castle
Chester-Le-Street Parish, 1848
Lambton Primary School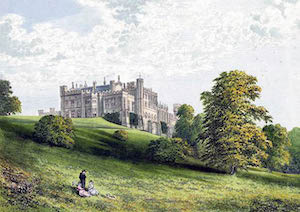 Lambton Castle
- Overview History Description, 1834 Map Lambton Castle, by the River Wear near Chester-le-Street was mostly constructed in its present form between 1820 and 1828 by John Lambton, first Earl of ...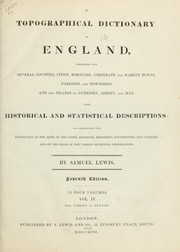 Chester-Le-Street Parish, 1848
- CHESTER-LE-STREET (St. Mary and St. Cuthbert), a parish, and the head of a union (though a portion of the parish is in the union of Lanchester), partly in the N. ...
---