Topics > Newcastle City Centre > Town Moor > Hoppings > Hoppings, 1914-1918
Hoppings, 1914-1918
During the First World War the Town Moor in Newcastle was being used by the military for training troops and parts of it were used as an airstrip. Because of this the Hoppings festival was held on the Green Pool Field in Jesmond Vale in 1914. In 1915 it was held in Jesmond Dene during, and then back in Jesmond Vale for the 3 years 1916-18.[1] During the war the festival was on a smaller scale since many of the showmen were in service fighting. In 1919 the Hoppings returned to its usual location on the Town Moor.
Hoppings
First World War
Hoppings
Jesmond Vale Hoppings
- Overview About The Hoppings Map "The Hoppings is a major annual event in the North East and is the largest travelling fairground in Europe; showmen travel from all over the ...
Jesmond Vale
- Overview About Jesmond Vale Map Jesmond Vale is the southern extension of Jesmond Dene, which includes a park with mix of woodland and grassland. Before the 19th century Jesmond Vale ...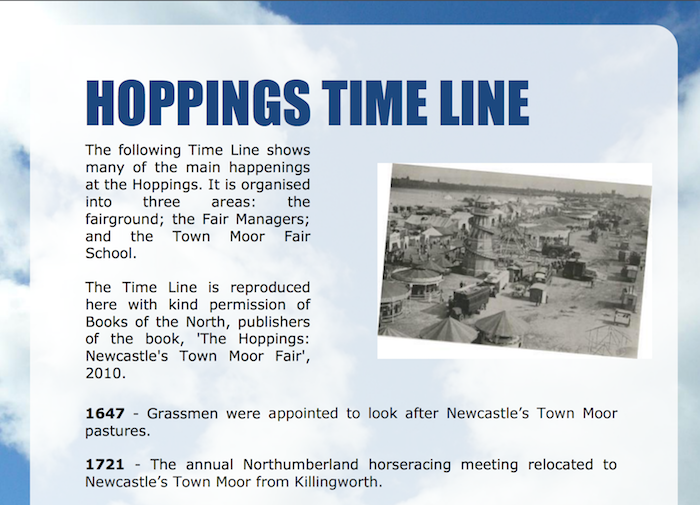 HOPPINGS TIME LINE
- PDF. "The following Time Line shows many of the main happenings at the Hoppings. It is organised into three areas: the fairground; the Fair Managers; and the Town Moor Fair ...
---
Added by
Simon Cotterill
---