Topics > Northumberland > Haltwhistle > Haltwhistle, the Centre of Britain
Haltwhistle, the Centre of Britain
Haltwhistle claims to be the centre of Britain because it is:
290 miles from Portland, Dorset (south coast) and 290 miles from North Orkney (north).
36.5 miles from Wallsend (east coast) and 36.5 miles from Bowness on Solway (west coast).
This is much celebrated around Haltwhistle, including a plaque in the market square and street sign post on Main Street. There is also a hotel/pub named 'The Centre of Britain'.
The location of the geographical centre of Britain is open to debate, because there are multiple methods for calculating this. Haltwhistle's claim is based on being the midpoint of the longest north–south meridian, and also being approximately the midpoint of each of the lines through it across Great Britain along the 16 main compass directions.[1]
Haltwhistle
Centre of Britain Hotel from Flickr (flickr)
Bye Haltwhistle we've had a lovely time hanging out here.. Bath, UK next :) #upsticksandgo #travel #haltwhistle #uk #moving #housesitting #michfrost #ontheroadagain #travellingtheworld
---
Pinned by
Simon Cotterill
Sign for The Centre of Britain Hotel, Main Street
---
Pinned by
Simon Cotterill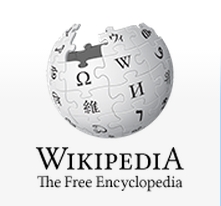 Centre points of the United Kingdom
- "There has long been debate over the exact location of the geographical centre of the United Kingdom, and its constituent countries, due to the complexity and method of the calculation, …
---
Added by
Simon Cotterill
Centre of Britain Hotel
- Overview Map Street View The Centre of Britain Hotel is located on Main street in Haltwhistle. It was previously known as the Red Lion Hotel. The hotel has a three storey …
---