Topics > Tyne and Wear > South Tyneside > Whitburn > Souter Lighthouse > Foghorn, Souter Lighthouse
Foghorn, Souter Lighthouse
There is an engine house with a foghorn at
Souter Lighthouse
. It was originally built in
1871
by Sir James Douglas for Trinity House, with later modifications. The current pair of fog horns date from 1953 and were in active service until 1988 when the lighthouse was decommissioned. They are still sounded for visitors on regular Engine Room Days. The fog horns and engine house are Grade II listed on the National Heritage List for England.
The foghorn has seen many changes over the years. When the lighthouse was first built, a single horn of a clay and iron pipe design, facing straight out to sea, was provided. This was replaced in 1873 by a pair of twin horns to the same design, angled to spread the noise up and down the coast. In turn these were superseded by twin Rayleigh trumpets in the 1920s, with the foghorn house remodelled at the seaward corners to accommodate them, then in 1953 these gave way to the present diaphone fog horns.
The horns produced a five-second blast every 30 seconds in poor weather up until 1988, when Souter Lighthouse was decommissioned by Trinity House. The siren signal was a 5-second sound of 480 Hz every 5 minutes.
The foghorns remain in working order and are sounded on special occasions throughout the year, most notably during the monthly Engine Room Day, which is held at the lighthouse during the summer months.
Text from
Wikipedia
, available under the Creative Commons Attribution-ShareAlike License (accessed: 13/04/2017).
Visit the page:
Souter Lighthouse
for references and further details. You can contribute to this article on Wikipedia.
Souter Lighthouse
1871
Historic Buildings and Monuments in South Tyneside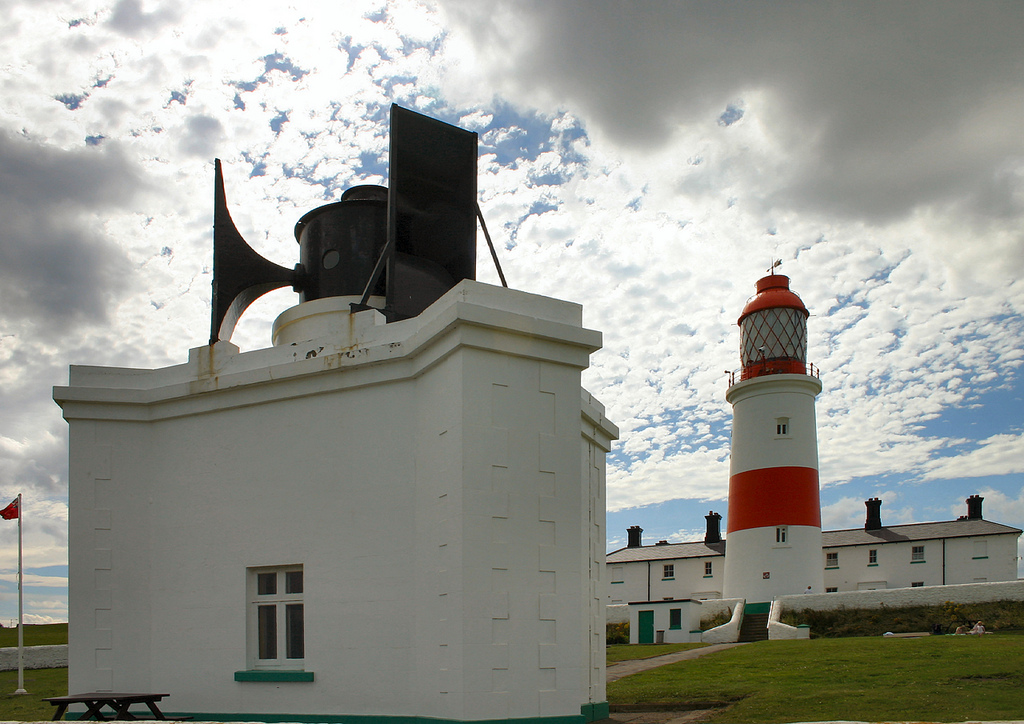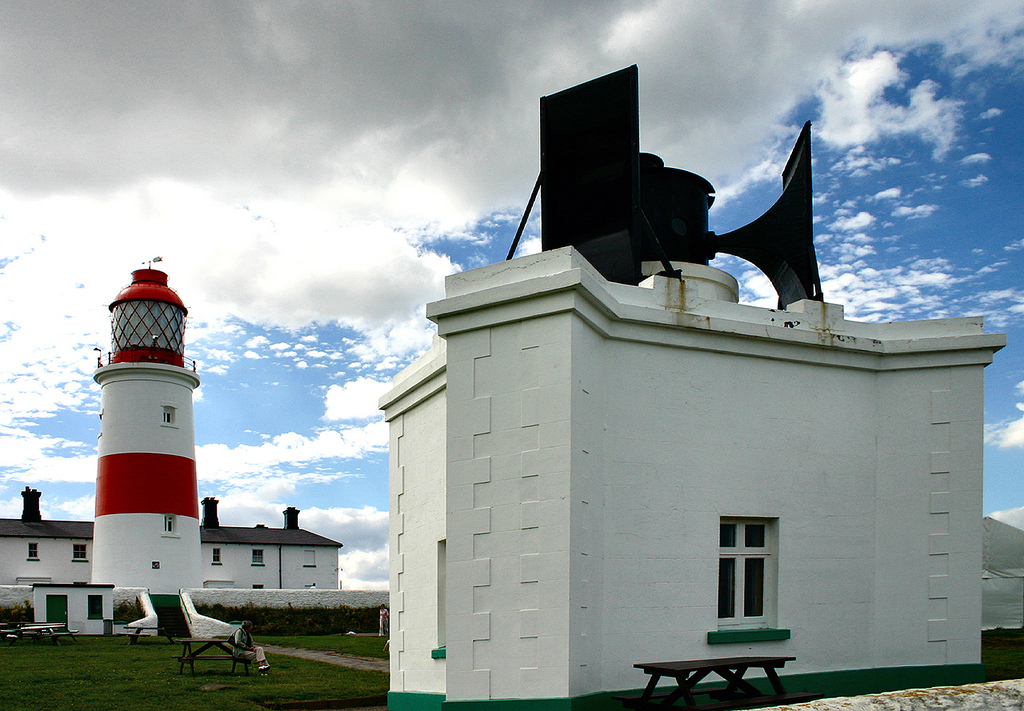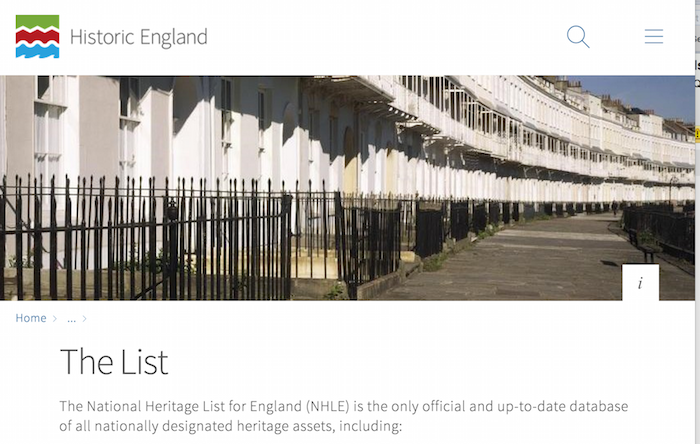 SOUTER POINT LIGHTHOUSE FOGHORN TO EAST OF LIGHTHOUSE AND STEPS AND WALLS TO EAST OF LIGHTHOUSE - List Entry
- "Engine house with foghorn, 1871 by Sir James Douglas for, Trinity House, London. Rendered, painted iron horn. One storey, one bay with raised quoins, cornice; door in west side, window …
---
Added by
Simon Cotterill
---