Topics > County Durham > Civil Parishes in County Durham > Cornsay Civil Parish
Cornsay Civil Parish
Cornsay Civil Parish is situated between the City of Durham and Consett, in the north-west of County Durham. The parish covers a wide area including the villages of Cornsay, Cornsay Colliery and Hamsteels Estate (in Esh Winning), and a number of farms.
Population: 1,128 (2011 Census)
Main settlements: Cornsay, Cornsay Colliery, Hamsteels (part of Esh Winning)
Listed buildings and scheduled monuments in Cornsay Civil Parish, County Durham, from the National Heritage List for England.
Primary source: the National Heritage List for England - NHLE is the register of nationally protected historic buildings and sites in England, including listed buildings, scheduled monuments, protected wrecks, registered parks and gardens, and battlefields. The list is maintained by Historic England. Check NHLE for updates and new entries. Secondary sources: British Listed Buildings and Keys to the Past.
Civil Parishes in County Durham
Cornsay
Cornsay Colliery (village)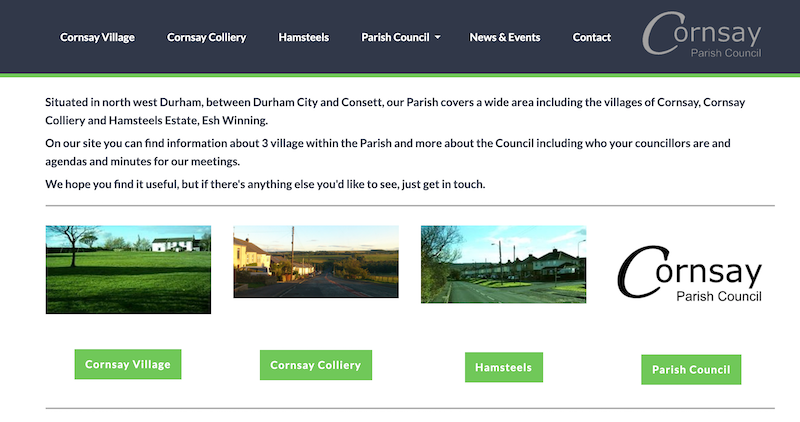 Cornsay Parish Council
- Website of Cornsay Parish Council. "Situated in north west Durham, between Durham City and Consett, our Parish covers a wide area including the villages of Cornsay, Cornsay Colliery and Hamsteels …
---
Added by
Simon Cotterill
Cornsay
- Overview About Cornsay Map Street View Cornsay is a village in County Durham, located about 7 miles west of the City of Durham and 2½ miles south-west of Lanchester. Cornsay …
Cornsay Colliery (village)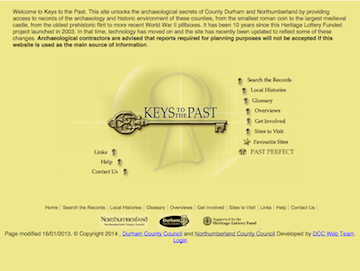 Local History: Cornsay (County Durham)
- "The village of Cornsay lies midway between Lanchester and Tow Law. It is often known locally as Old Cornsay, as nearby is the small pit village of Cornsay Colliery. The …
---
Added by
Simon Cotterill
---