1910s
1910-1919. Can you contribute to the North East England 1910s Timeline? 056994:Cullercoats Bay Cullercoats Unknown c.1910
---
Pinned by
Co-Curate Team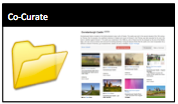 First World War
- The 4th August 2014 marked the 100th Anniversary of the outbreak of the First World War. What did your ancestors do during World War 1? How were the communities of ...
King George V And Queen Mary At Tyneside (1914-1918)
---
Pinned by
Simon Cotterill
052397:Fishermen's Cottages Whitburn Unknown pre 1919
---
Pinned by
Simon Cotterill
060783:Newcastle Bridges, Newcastle upon Tyne, pre-1912
---
Pinned by
Simon Cotterill
666797a:Souvenir Letter Card of Newcastle upon Tyne Unknown c.1910
---
Pinned by
Simon Cotterill
---