 048878:All Saints Church Newcastle upon Tyne Carmichael J.W. 1842
---
Pinned by
Simon Cotterill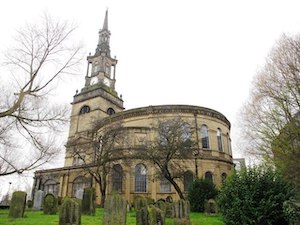 All Saints Church, Lower Pilgrim Street
- Overview About the Church Street View All Saints Church in Newcastle city centre was a parish church built 1786-1796 by David Stephenson, replacing an earlier medieval church. Its spire is ...
Church of St. Francis of Assisi, Byrness

Ice House, Bankhill, Berwick
- Overview Map Street View The ice house on Bank Hill in Berwick-upon-Tweed was constructed c1796 to supply ice for the salmon trade. Shipping fresh salmon in ice was more profitable ...
Friends' Meeting House, Cotherstone

---