Topics > Tyne and Wear > Gateshead > Wrekenton
Wrekenton
Wrekenton is an area of the Metropolitan Borough of Gateshead, in Tyne and Wear, England, that was formerly a separate village.
Wrekenton is probably best known to passers by as the location of a large branch of the Co-op supermarket which is soon to be replaced by Aldi. It is served by the B1296 which used to be a route of the Great North Road.
It is bordered to the North by Beacon Lough to the West by Harlow Green and to the South by Eighton Banks. A large part of Wrekenton is a large council estate known as Springwell Estate. This is distinct from Springwell village which is located a few hundred metres across the border into the City of Sunderland.
Name
The antiquarian John Hodgson claimed to have named the village. He wrote, "After the enclosure of the common (in 1822), Mr Watson, of Warburton Place, Carrhill, founded a considerable village at this place, which, at my suggestion, he called Wrekenton." This name was chosen because Wrekenton and Eighton Banks were divided by the remains of the Wrekendyke Roman road.
Roman Roads
Wrekenton is believed to have been the meeting point of two Roman roads, Cade's Road, which ran all the way from the Humber, via York to Newcastle and the Wrekendyke which branched away to the north-east passing close to Jarrow and ending at the Roman fort and harbour of Arbeia, at South Shields. It has even been conjectured that a Roman fort existed on the local golf course at Wrekenton but no evidence for this has been found.
Old Durham Road
Old Durham Road was the main route between Durham and Newcastle until 1827, when a better road was built to the west of it on lower ground and called Durham Road. Old Durham Road climbed the steep bank, known as Long Bank to Wrekenton and from there headed north to Beacon Lough before dropping down the steep bank into Gateshead. The mail coach used to pass along this road and one of the stopping places for the coach was the 'Coach and Horses', an inn that still exists today. Other equally old public houses in Wrekenton, dating from the nineteenth century, are the 'Seven Stars' and the 'Ship'.
Nineteenth-century Wrekenton
In the 1860s, Wrekenton was still a very small village with about two hundred dwellings. It remained so for a further seventy years until slum clearance in Gateshead resulted in many new houses being built in Wrekenton to accommodate the previous slum-dwellers. The main industries of the area surrounding the village during the nineteenth century were coalmining, quarrying, brickmaking and agriculture. The spelling of the town's name is recorded, in the mid 1890s, as "Wreckenton".
Gateshead
Gateshead Fell
Eighton Banks
Map and Aerial View
Stormont Main Colliery
Wrekenton at War
Wrekenton, 1848 043707:Wrekenton Football Club mascot Wrekenton Unknown c.1910
---
Pinned by
Pat Thomson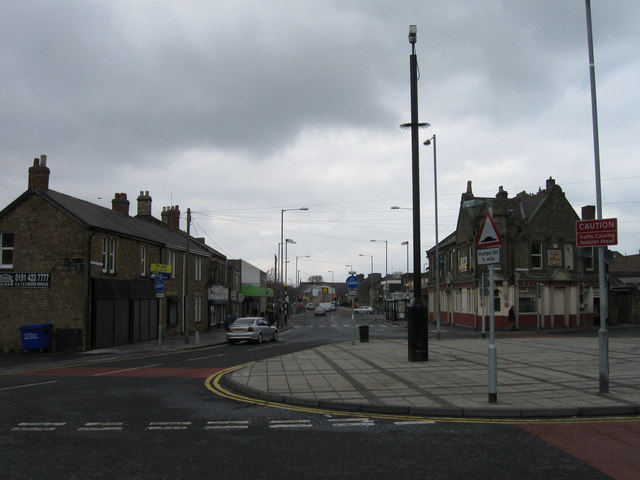 ---