 001164:The Three Tuns Sheriff Hill unknown date unknown
---
Pinned by
Simon Cotterill
from Flickr (flickr)
Sheriff Hill Methodist Church, Gateshead, Newcastle upon Tyne, Tyne & Wear, NE9 5SD
---
Pinned by
Simon Cotterill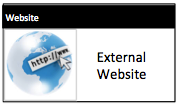 IPA17: Conservation Area Character Statements, Strategies and Policy Guidelines
- "This Interim Policy Advice contains conservation area character statements for Gateshead's 22 Conservation areas along with adopted strategies and development policy guidelines for fourteen of these areas. The Advice ...
---
Added by
Simon Cotterill
Queen Elizabeth Hospital

Church of St John, Gateshead Fell
- Overview About St John's Church Map Street View   St John's Church, Gateshead Fell, is in Church Road, Sheriff Hill, Gateshead, Tyne and Wear, England. It is an active Anglican ...
---