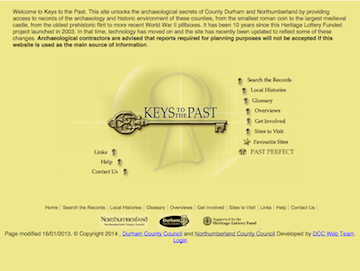 Raylees medieval farmstead
- "The remains of a lozenge-shaped enclosure lies above the Raylees Burn. The earthwork has two ramparts and a ditch, but these are now much ploughed down. Natural defences were also ...
---
Added by
Simon Cotterill
Raylees Burn
- Raylees Burn is a small river in Northumberland, which gives it's name to the village of Raylees. Raylees Burn joins Elsdon Burn just west of Monkridge, shortly before it's confluence ...
---