Topics > People in History > Rachel Mary Parsons (1885 - 1956)
Rachel Mary Parsons (1885 - 1956)
Rachel Mary Parsons (1885 - 1956) was an engineer and advocate for women's employment rights, and was the first President of the Women's Engineering Society in Britain, established in 1919.
Rachel was one of the first three women to study Mechanical Sciences at Cambridge University - although, it wasn't until 1948, that women could graduate with a degree or become a full member of the University.
During the First World War, Rachel replaced her brother on the board of directors of C. A. Parsons and Company (engineering) in Newcastle. She also took on a role in the training department of the Ministry of Munitions, supporting the increasing number of women taking on jobs in industry to support the war effort. After the war, when most working women were expected to return to their homes, Rachel continued to advocate women's employment rights. She was a co-founder of the Women's Engineering Society and was it's first President (1919-1921). She was elected to the London County Council, and also stood for election as an MP in 1923, at a time when there were only two female MPs. In April 1919, she was one of the first women admitted to the Royal Institution of Naval Architects.
People in History
Engineers
Holeyn Hall, Wylam
Charles Algernon Parsons (1854–1931)
Ryton Rachel Parsons, engineer and member of London County Council
- Image c/o Wikimedia Commons, originally published in the: Illustrated London News 1 December 1923
---
Added by
Simon Cotterill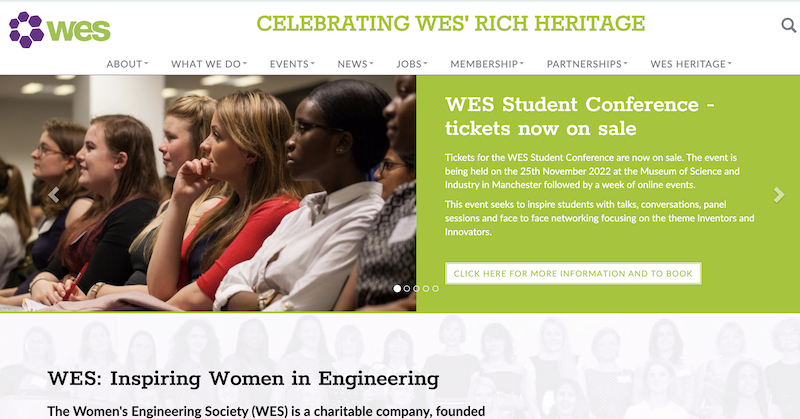 Women's Engineering Society
- "....The Women's Engineering Society (WES) is a charitable company, founded in 1919 to support women in engineering. Over 100 years later, WES still operates as a Membership Society, promoting the …
---
Added by
Simon Cotterill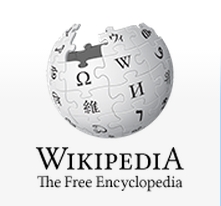 Rachel Mary Parsons
- "...Rachel Mary Parsons was born in 1885, to Sir Charles Algernon Parsons and his wife Katharine (d.1933), the daughter of William Froggatt Bethell of Rise Park, East Riding of Yorkshire.[3] …
---
Added by
Peter Smith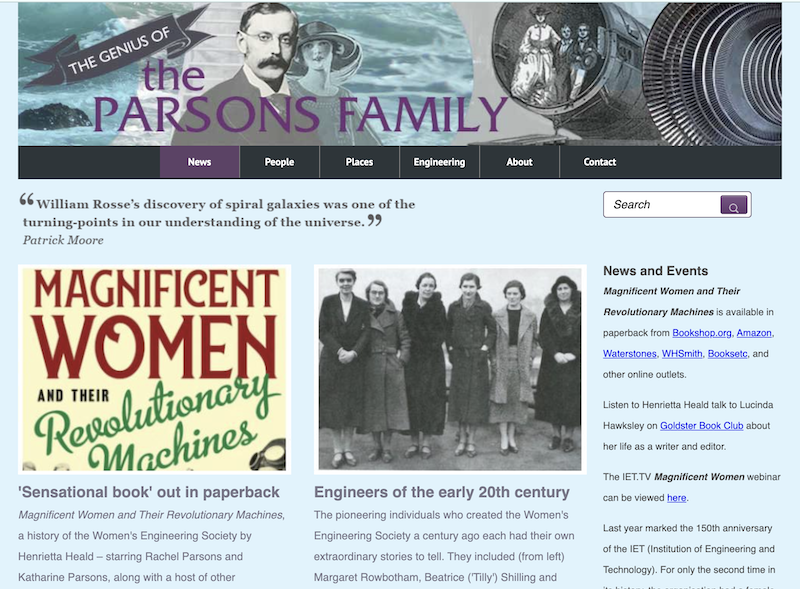 Rachel Parsons
- "Rachel Parsons (1885–1956) was one of the most remarkable and trailblazing women of her generation, but – like so many women who achieved greatness and notoriety in their own time …
---
Added by
Peter Smith
---