Password Change
How do I change my password?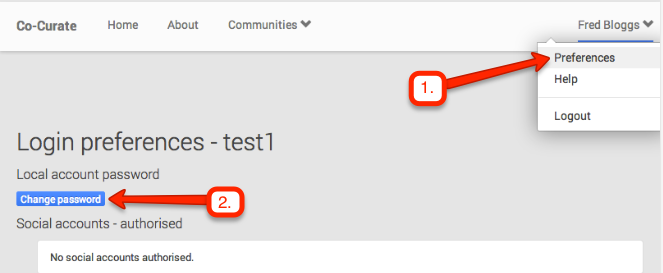 1. Select "Preferences" from the top-right hand pulldown menu
2. Click on "Change Password"
You will be asked to enter your old password (for security reasons) and set your new password.
Note: this only applies to Co-Curate accounts. If you have been using social login (Google, Twitter) - then reset your passwords on the relevant site.
See also: What do I do if I have forgotten my Co-Curate password? ---