Login
How do I login with my Co-Curate account?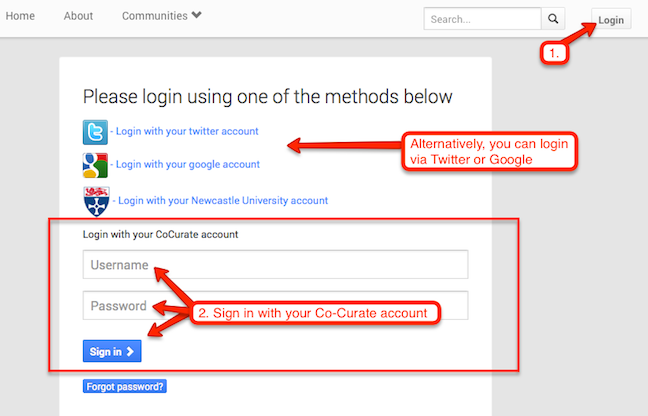 1. Click on Login in the top-right menu.
2. If you have a Co-Curate account sign-in with your username and password.
If you don't have a Co-Curate account then you can login via Twitter or Google (you can create a free account on these if you don't already have one). Sorry, Google login is currently unavailable.
See also: how do I logout?
See also: how do I change my password? (Co-Curate accounts only)
See also: what if I've forgotten my password? (Co-Curate accounts only) ---