Topics > People in History > Lewis Carroll (1832 - 1898)
Lewis Carroll (1832 - 1898)
Lewis Carroll was the pen name of Charles Lutwidge Dodgson famous for writing Alice's Adventures in Wonderland and its sequel Through the Looking-Glass.
Connections with North East England
Spent early childhood in Croft-on-Tees, North Yorkshire
Alice Liddell's father was Dodgson's Oxford neighbour, but they had in common a connection with the North East. Henry Liddell, born near Sunderland, had industrial interests in the area, and Dodgson, who holidayed in the North East whenever he could, met the family there. He sketched Alice's sister Frederika on Roker beach, near Sunderland, where Spottie's Hole in Holey Rock was the entrance to an underground passage, thought to lead to Hylton Castle. It was later bricked up, and does not feature in current guides, but the beach is still popular with tourists. Where more exciting to take your children than to a beach that is also the entrance to Wonderland?
was the family of Alice Liddell, the little girl who inspired Alice in Wonderland.
Whitburn beach is sometimes refereed to as "The Walrus and the Carpenter" beach. Carroll wrote the poem while staying at his cousins' house in Whitburn.
Lewis Carroll had a connection with Sunderland as he visited his sister Mary, who married the Reverend Charles Edward Stuart Collingwood and visited his cousin, the Misses Wilcox of Whitburn.
A bronze sculpture of a walrus is located beside the lake ay Mowbray Park, by the Sunderland Museum and Winter Gardens.
?the first walrus Carroll ever saw was a stuffed one donated to the Sunderland Museum by his uncle's seafaring colleague, Captain Joseph Wiggins.
The children's playground in Mowbray Park features giant chess pieces as a tribute to Sunderland's connection to Carroll.
Alice in Sunderland, in which graphic novelist Bryan Talbot suggests that Lewis Carroll's greatest source of inspiration was the gritty north east.
"This very pretty and funny book ought to become a great favourite with children. It has this advantage, that it has no moral, and that it does not teach anything." -- The Sunderland Herald 25 May 1866
Inspiration from the Lamberton Worm?
People in History
Whitburn
Walrus
Sunderland Museum and Winter Gardens
Portrait of Lewis Carroll, 1855
- Public domain image. Portrait of Lewis Carroll: This was first published in Carroll's biography by his nephew, Stuart Dodgson Collington: Collingwood, Stuart Dodgson (1898) The Life and Letters of Lewis …
---
Added by
Simon Cotterill
from BFI (youtube)
Alice in Wonderland (1903) - highlights - Lewis Carroll | BFI
---
Pinned by
Simon Cotterill
from BFI (youtube)
Alice in Wonderland (1903) - Lewis Carroll | BFI National Archive
---
Pinned by
Simon Cotterill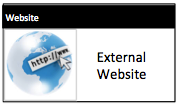 Ravensworth Arms
- Pub Website. "...The area encompassing the village and The Ravensworth Arms is a unique medieval landscape known as Lamesley Pastures, a rural conservation area, and lovely trails along the River …
---
Added by
Simon Cotterill
Whitburn
- Overview About Whitburn Map Street View Whitburn is a village on the coast of South Tyneside, located between South Shields and the City of Sunderland. Whitburn is a village in …
Sunderland Museum and Winter Gardens
- Overview About the Museum Map The Sunderland Museum was established in 1846, and was the first municipally-funded museum in Britain outside of London. The museum was originally located in the … Portrait of Lewis Carroll, 1855
- Public domain image. Portrait of Lewis Carroll: This was first published in Carroll's biography by his nephew, Stuart Dodgson Collington: Collingwood, Stuart Dodgson (1898) The Life and Letters of Lewis …
---
Added by
Simon Cotterill
from BFI (youtube)
Alice in Wonderland (1903) - highlights - Lewis Carroll | BFI
---
Pinned by
Simon Cotterill
from BFI (youtube)
Alice in Wonderland (1903) - Lewis Carroll | BFI National Archive
---
Pinned by
Simon Cotterill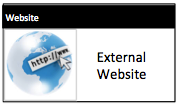 Ravensworth Arms
- Pub Website. "...The area encompassing the village and The Ravensworth Arms is a unique medieval landscape known as Lamesley Pastures, a rural conservation area, and lovely trails along the River …
---
Added by
Simon Cotterill
Whitburn
- Overview About Whitburn Map Street View Whitburn is a village on the coast of South Tyneside, located between South Shields and the City of Sunderland. Whitburn is a village in …
Sunderland Museum and Winter Gardens
- Overview About the Museum Map The Sunderland Museum was established in 1846, and was the first municipally-funded museum in Britain outside of London. The museum was originally located in the …
---