Floods, September 1913
16th September 1913: 67 mm of rain in 1 hour 30 minutes recorded on Newcastle Town Moor. Newspaper descriptions and photos of this event show similar pathways of flood flow and location of ponding in the city as in the 2012 floods.[1] 068309:Newcastle flooded the Great North Road Unknown 1913
---
Pinned by
Simon Cotterill
068305:Floods in Northumberland Street, Newcastle upon Tyne,1913
---
Pinned by
Simon Cotterill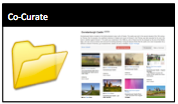 1913
- < 1912 | 1913 | 1914 > In Northern England: 16th September 1913: Floods in Newcastle.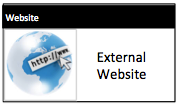 Assessing risks of flash flooding using historical information – three examples from northeast England
- Presentation by David Archer, Geoff Parkin, Hayley Fowler - Newcastle University. "...Flash floods result from intense short duration rainfall, usually convective, that exceeds urban drainage capacity or rural infiltration capacity and ...
---
Added by
Simon Cotterill
---