Topics > Music and Dance > Dance City
Dance City
Dance City is the National Dance Agency for the North East of England. The purpose built, £7.6m dance centre off St James Boulevard in Newcastle city centre opened to the public on 31st October 2005.
"Dance City energetically develops dance in the region through professional support, education, and performance and offers the public, and professionals alike, the opportunity to participate in dance at all levels. Through performances, classes, workshops and training for the newest of dancers to skilled professionals, and for infants to older people, Dance City provides a wide variety of opportunities in many forms of dance. Dance city have a huge range of classes available, ranging from tango, jazz, street, tap, ballet, dancing babies, dizzy kids, hip-hop, ballroom and salsa to name just a few."
Music and Dance
St James Boulevard
2005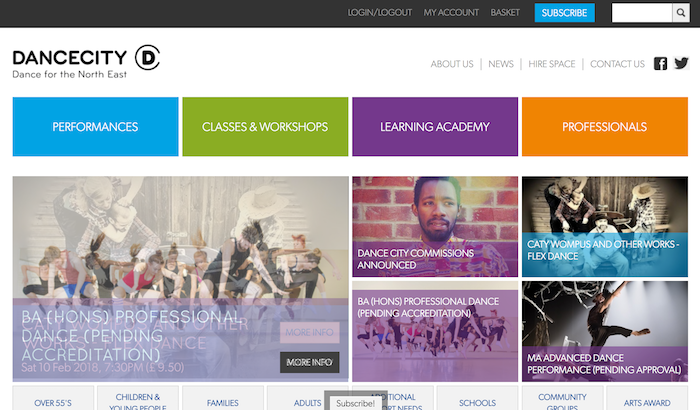 Dance City
- Official Website of Dance City.
---
Added by
Simon Cotterill
from Youtube (youtube)
Evolution Dance Crew - Newcastle City Juniors Presentation June 2014
---
Pinned by
Simon Cotterill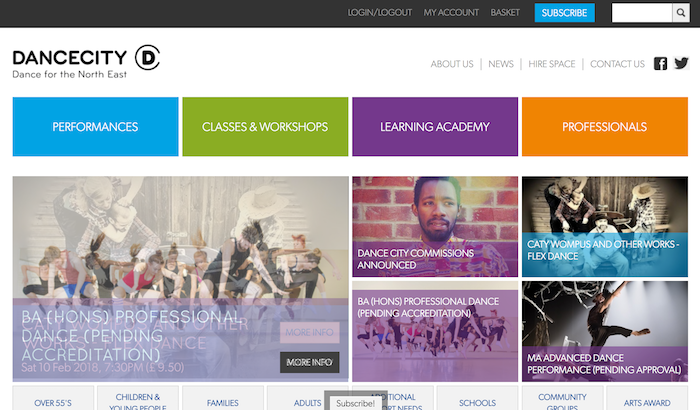 Dance City
- Official Website of Dance City.
---
Added by
Simon Cotterill
from Youtube (youtube)
Evolution Dance Crew - Newcastle City Juniors Presentation June 2014
---
Pinned by
Simon Cotterill
---