Topics > People in History > Constance Leathart (1903 - 1993)
Constance Leathart (1903 - 1993)
Constance Ruth Leathart was the one of the first female pilots in Britain (the 1st outside of London) and went on to pilot military planes during
World War 2
. She was born on the 7th of December 1903 in
Low Fell
. Leathart started flying lessons in 1925 with Newcastle Aero Club at
Cramlington Aerodrome
; she wrote her name as "C. R. Leathart" on the application form to disguise her gender, at a time when flying was almost exclusively the preserve of rich young men. She started an aircraft repair business, Cramlington Aircraft, with Walter Runciman. They were part a group of wealthy flying socialites who took part in air races around the world. During the war Leathart flew for the Air Transport Auxiliary, achieving the ATA rank of Flight Captain, flying fighters and heavy bombers to airfields arround the world. She eventually retired to a farm in
Little Bavington
, Northumberland, where she ran a donkey sanctuary. Constance Leathart died in 1993 and was buried at the
St Aidan's Church in Thockrington
.
Constance Ruth Leathart (7 December 1903 – 4 November 1993) was a British female pilot who flew Royal Air Force aircraft on transit flights in World War Two as an Air Transport Auxiliary.
Biography
Born into a wealthy family on Tyneside, Leathart started flying lessons in 1925 at Newcastle Aero Club. She wrote her name as "C. R. Leathart" on the application form, and was accepted before the club realised her gender; when she received her flying licence in 1927 Leathart became the first British female pilot outside London, and one of the first 20 overall. She started an aircraft repair business, Cramlington Aircraft, with Walter Runciman, later Viscount Runciman, participated successfully in air races with him, and was one of a group of flying socialites. She was "one of the first women to fly over the Alps, in a de Havilland Tiger Moth", and was the first in Great Britain to design and fly a glider. When World War II broke out she was working in the map department at Bristol Airport and volunteered as one of the first members of the Air Transport Auxiliary, female pilots who delivered aircraft from the manufacturers; her instructor in military flying was her cousin John "Jack" Armour. She achieved the ATA rank of Flight Captain, flying heavy bombers as well as fighters to airfields in many countries.
After the war ended she became a United Nations special representative to the Greek island of Icaria and received an award of merit from the International Union for Child Welfare. She reluctantly gave up flying in 1958 and retired to a farm in Little Bavington, Northumberland, where she cared for rescued donkeys. Leathart is buried at Thockrington church; she had requested her grave not be marked, but friends placed as a marker the stone she used to step into her unheated swimming pool every day regardless of weather.
Text from
Wikipedia
, available under the Creative Commons Attribution-ShareAlike License (accessed: 16/03/2018).
Visit the page:
Constance Leathart
for references and further details. You can contribute to this article on Wikipedia.
People in History
Church of St Aidan, Thockrington
Low Fell
Flying and Aviation
Cramlington Aerodrome
War in the Air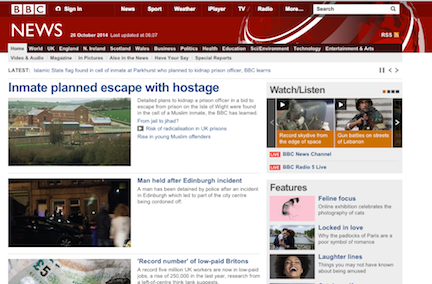 Constance Leathart: The forgotten 'aviatrix' of WW2
- BBC News Magaxine, 9 October 2015. "Constance Leathart flew Spitfires in World War Two and was one of the first women with a pilot's licence - but her remarkable story …
---
Added by
Simon Cotterill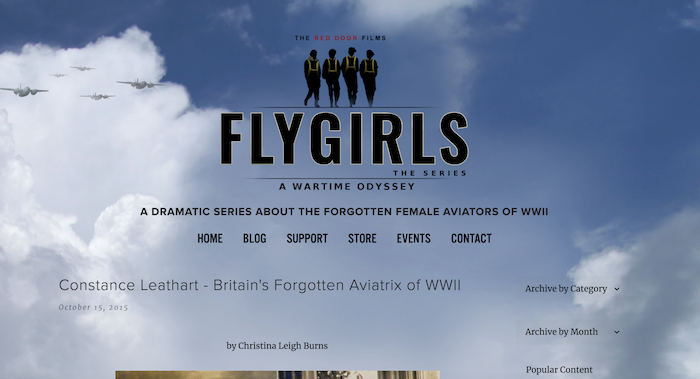 Constance Leathart - Britain's Forgotten Aviatrix of WWII
- "In 1925 a would-be pilot booked a flying lesson. The application to join Newcastle Aero Club at Cramlington Airfield was signed "CR Leathart". Only after she was accepted did anyone …
---
Added by
Simon Cotterill
Cramlington Aerodrome

Low Fell
- Overview About Low Fell Map Street View   Low Fell is a suburb of Gateshead situated in the Metropolitan Borough of Gateshead in Tyne and Wear, England. Built predominantly on …
Church of St Aidan, Thockrington
- Overview Map Street View The church at Thockrington in Northumberland was built in the early 12th century by the Norman family of Umfraville. It is built on an outcrop of the …
---