Chrysalis, Saltwell Park
Chrysalis is a sculture by Sam Brewster, located in Saltwell Park, Gateshead.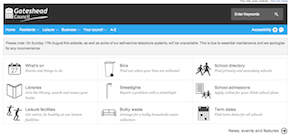 Chrysalis by Sam Brewster
- "The heart of Saltwell Park is home to this brightly coloured sculpture intended to allude to the concepts of safe passage and transition. Sam has created a sculpture intended to ...
---
Added by
Simon Cotterill
---