 A Middle East Soldier Revisits Britain- Life in Wartime Newcastle-upon-tyne, England, UK, 1943
- "Men and women sit on and stand behind benches as they watch the progress of a game of bowls on Brandling Park Bowling Green in Newcastle-upon-Tyne. A young mother pushes ...
---
Added by
Pat Thomson
063654:West End Bowling Green North Shields unknown c.1910
---
Pinned by
Pat Thomson
069837:The Bowling Green Heaton Park Heaton Newcastle upon Tyne Unknown Undated
---
Pinned by
Pat Thomson
Bowling
- CC0 Creative Commons licensed picture c/o PublicDomainPictures
---
Added by
Peter Smith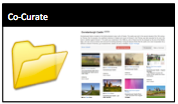 &nbsp Co-Curate Page
Gosforth Bowling Club
- Overview Map Street View Gosforth Bowling Club is located on West Avenue in Gosforth. It was initially founded in 1897 as The Gosforth Recreation Company; a private members' club for ...
---