Topics > People in History > Ambrose Crowley (1658 - 1713)
Ambrose Crowley (1658 - 1713)
Ambrose Crowley was important in the Iron industry. He founded the Crowley Iron Works at Winlaton, Winlaton Mill, and at Swalwell, in County Durham (now Gateshead). At the time these combined Iron Works were probably Europe's biggest industrial location.[1] The skills and technologies developed at Winlaton were influential in the foundation of the steel industry in Sheffield and elsewhere.[2] Crowley became a director of the South Sea Company and later went on to become Mayor of London. He is noted for his enlightened management methods which were enshrined in the ' Law Book of the Crowley Ironworks'. The iron workers had an elected works committee, sickness payments, and a company medical team - unusual at that time!
Sir Ambrose Crowley III (1658–17 Oct 1713) was a 17th-century English ironmonger.
Early years
He was the son of Ambrose Crowley II (and Mary Hall), a Quaker Blacksmith in Stourbridge but rose Dick Whittington-style to become Sheriff of London .
Career
The Crowley Iron Works at Winlaton, Winlaton Mill, and at Swalwell, all in County Durham were probably, at the time, Europe's biggest industrial location and later, as he was owed so much money by the British Government, Ambrose became a director of the South Sea Company on its formation. Today, he is still known for his enlightened management methods. His workers had an elected works committee, sickness payments, company medical team and were treated with respect. These rules are set out in the 'Rules of the Crowley Iron'. The main works at Winlaton mainly used imported iron and both iron and steel were worked by the Heyford process. Technologies and skills developed at Winlaton were to lead to the foundation of the Sheffield steel industry and to the ability to machine steel. British iron production was carried out at Ynyscedwyn in South Wales and in the Wealden area of Southern England. The business survived into the Victorian era and the 'Crowley Crew' were renowned for their skills with metal and their steadfast and resolute defence of their rights and freedoms in the face of government intimidation.
Family
Ambrose married Mary Owen, daughter of Charles Owen. They had many children die young. His wife's memorial lists seven children who died as infants. The children that lived to adulthood were as follows: John Crowley who married Theodosia Gascoigne; Mary who married Sir James Hallett; Lettice married Sir John Hynde Cotton, 3rd Baronet; Sarah married Humphry Parsons; Anna married Richard Fleming; and Elizabeth to Lord St John of Bletsoe.
British comedian and actor Alexander Armstrong is a direct descendant.
Burial
Sir Ambrose was buried at SS Peter and Paul's Church at Mitcham in Surrey where there is a monument with the following inscription:
NEAR THIS PLACE ARE DEPOSITED THE REMAINS OF SIR AMBROSE CROWLEY KNIGHT, CITIZEN AND ALDERMAN OF LONDON, WHOSE NUMEROUS FAMILY AND GREAT ESTATE WERE THE PRESENT REWARDS OF AN IDEFATIGABLE INDUSTRY AND APPLICATION TO BUSINESS, AN UNBLEMISHED PROBITY, AND A SINCERE BELIEF AND PRACTICE OF TRUE CHRISTIANITY, AND PARTICULARLY A BOUNDLESS LIBERALITY TOWARDS THE POOR, MANY HUNDREDS OF WHOM HE CONTINUALLY EMPLOYED.
Text from
Wikipedia
, available under the Creative Commons Attribution-ShareAlike License (accessed: 10/05/2018).
Visit the page:
Ambrose Crowley
for references and further details. You can contribute to this article on Wikipedia.
People in History
1713
Iron and Steel Making
Winlaton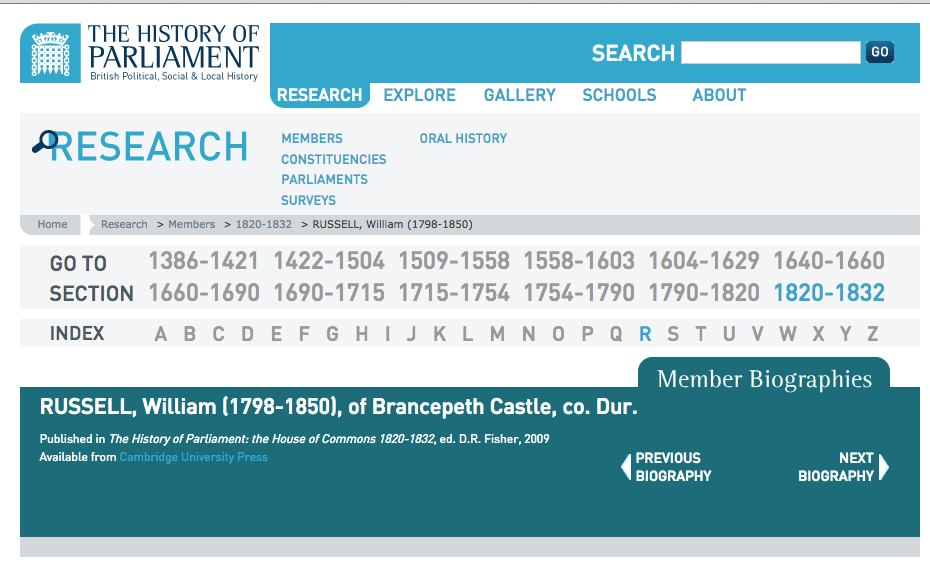 CROWLEY, Sir Ambrose (1658-1713), of Greenwich, Kent
- "Crowley's rise to ownership of what may have been the largest ironworks in Europe and his innovations in industrial welfare have been extensively studied by economic historians. Coming from a …
---
Added by
Simon Cotterill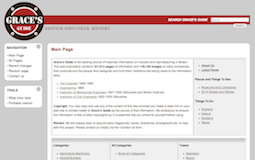 Ambrose Crowley
- "1658 Born the son of Ambrose Crowley (and Mary Hall), a Quaker Blacksmith in Stourbridge Apprenticed at the age of 15 to a London Draper From the 1680s he was …
---
Added by
Simon Cotterill
Iron and Steel Making
- Iron and later steel working had a huge impact on the rapid industrialisation across many parts of the North East. For example: "..so late as 1801 [Middlesbrough] only had twenty-five …
Winlaton
- Overview About Winlaton Map Street View Winlaton is a village in the Metropolitan Borough of Gateshead, adjacent to Blaydon. Winlaton was established in the 12th Century as a farming community. In …
---