George Stephenson
7G4 are researching and producing an exhibit on the history and legacy of George Stephenson. from Flickr (flickr)
Stockton & Darlington Railway 0-4-0 No. 1 'Locomotion' (1825) Head of Steam, Darlington 30.06.2009 P6300109
---
Pinned by
Simon Cotterill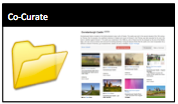 George Stephenson (1781 – 1848)
- Overview Detailed Information George Stephenson was a famous engineer and inventor, considered to be "father of the railways". He was born in Wylam in Northumberland on 9th June 1781. In 1814, Stephenson ...
02051a:George Stephenson Lucas John Undated
---
Pinned by
Peter Smith
013401:George Stephenson 1781-1848
---
Pinned by
Peter Smith
002815:George Stephenson's Birthplace Wylam C.1890
---
Pinned by
Peter Smith
---